MarketInvoice, a peer to peer lender that provides cash flow finance, is pointing to data that indicates London SMEs are moving away from banks and towards online lenders. According to MarketInvoice, information from the British Bankers Association (BBA) shows new loans to London SMEs crumbled 40% in Q3 of 2015.  The report continues to explain that London SMEs borrowed £350 million through P2P lending in 2015 showing consistent growth, MarketInvoice is calling the shift for banks  a "collapse" in business.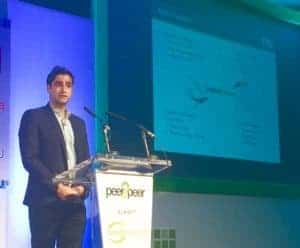 Anil Stocker, CEO & Co-founder of MarketInvoice stated;
"Banks have grown increasingly reluctant to lend to SMEs, who see business lending as high risk, low return practise. Approvals for loans and overdrafts have been hard to come by – despite direct government incentives such as the Funding for Lending Scheme. At the same time the city's businesses have recognised peer-to-peer lending as a better, more efficient way of financing their growth. We're supporting a lot of the fastest growing companies in the capital – dependable cash flow is rocket fuel for these businesses."
A quick trip to the BBA site and their report is of the opinion that cash holdings by SMEs are reducing the need for additional finance. They also state that 8 out of 10 loans for smaller businesses (9 out 10 for Medium size) are approved. But the number of applications for smalls continues to slow with medium business lending is on the rise.
Anecdotally, MarketInvoice gives the example of small business borrower Roz O'Brien of Pixel Projects.  The company is a client of MarketInvoice.
"Working with banks can be a slower, cumbersome process; and that doesn't always suit our business model", said O'Brien. "The tech sector works quickly and efficiently, it's a fast-paced environment; and our funding setup needs to reflect that. We can't wait on a banks' response to a funding application."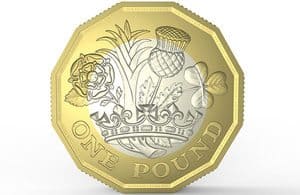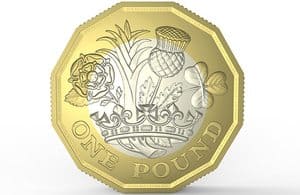 The numbers are not easily parsed, but what is clear is that small businesses accounted for 99.3% of all private sector businesses at the start of 2015 and 99.9% were small or medium-sized (SMEs).  Total employment in SMEs was 15.6 million; 60% of all private sector employment in the UK.  The combined annual turnover of SMEs was £1.8 trillion, 47% of all private sector turnover in the UK. So providing access to capital for SMEs is absolutely vital for economic growth to occur.  BBA data states that in the UK (not just London), new Q3 loans to SMEs dropped 28% year over year.

Sponsored Links by DQ Promote