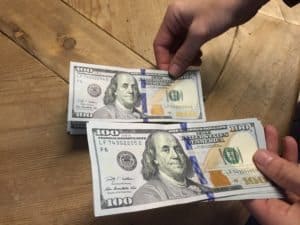 The national roll-out continues for Lending Club (NYSE: LC) as it adds Oregon and New Jersey to the list of states where investors may lend to borrowers. Lending Club must be approved by each state to allow investor participation.  As of today, Lending Club is open to all investors (not just accredited) in 43 states and the District of Columbia.  Investing in marketplace lending loans provides an opportunity for smaller investors to generate income in a low-interest rate environment.
"Before Lending Club, consumer credit as an investment was only available to institutional investors," said Lending Club founder and CEO Renaud Laplanche. "We've democratized access to that asset class since 2007, and last year we expanded availability to 14 new states, allowing many of the 92 million Americans (or 29% of the U.S. population) in those states to begin investing in consumer credit. We're excited to start 2016 with two new states like New Jersey and Oregon with many of their 13 million residents now having the ability to join our investor base, which has enjoyed net annual returns of 5 to 8 percent historically since inception."
Investors may participate for as little as $25 dollars. The Lending Club platform facilitates broad diversification thus mitigating risk. Historical returns, depending on loan grade, have ranged from 5.23% to 8.82%, according to site. Lending Club is the largest marketplace lending platform in the United States.