On Monday, the board of directors of One Spark, Inc., announced the creation of a new social purpose corporation designed to evolve the company into a vehicle for long-term success and better connect creators with resources.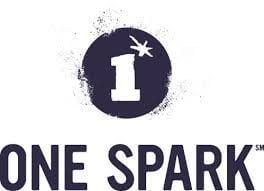 One Spark Ventures (OSV) is committed to licensing and leveraging the One Spark brand to connect creators, communities and capital. OSV is dedicated to making a positive impact on society in the tradition that was first created with the founding of the One Spark crowdfunding festival. It will maintain its mission of developing an ecosystem that allows creators and the community "to thrive."
Peter Rummell, the key patron of One Spark since its premier in Jacksonville in 2013, will serve as the chairman of OSV. Chris Carter has joined the organization and will serve as its president. Carter has served in executive positions of Fortune 500 corporations in the areas of strategic business and corporate development, financial management as well as operations and administration. Following his corporate experience, Carter formed a consulting agency that worked extensively with companies in the interactive media, cable, entertainment, music, technology and consumer electronics industries. In this role, he worked on a number of pioneering initiatives that used emerging technologies to create innovative new ventures, products and services.
Rummell stated:
"The One Spark festival has created a long-lasting impact on our community, with countless small business owners and the Jacksonville entrepreneurial community as a whole crediting the festival with giving their idea and business life. It is time to take our mission one step further, by executing a master plan to ensure that we are an all-encompassing tool that will bring together creators and capital for long-term success."
Carter commented:
"Since my initial conversations with the core team developing One Spark Ventures, we have discussed how to expand the One Spark crowdfunding platform, which provides talented creators seeking idea validation and capital, to better connect top creators with investment by local capital sources. It will be the mission of One Spark Ventures to develop additional opportunities for creators to come to Jacksonville in very targeted events, to be exposed to the capital and other resources available to entrepreneurs, and to provide angel, venture capital and other investors a platform to engage with these startup opportunities, furthering One Spark's core vision of connecting creators to the community and capital."
OSV will organize a supporting network of venture capital, private and angel investors and provide them with high-level, pre-screened access opportunities to the top creators who have applied to participate in the One Spark 2016 Festival.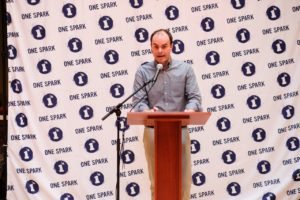 Elton Rivas, who has served as the CEO of One Spark, Inc., has tendered his resignation at the request of the board. As such, he will no longer serve in this role or serve on the board and will be pursuing other opportunities. Chris Byers, current One Spark, Inc. chief operating officer will continue to manage the day-to-day activities of the organization working closely with Carter as president of OSV.
Rummell added:
"We are excited about the future – about creating a sustainable solution and about making sure that One Spark and Jacksonville remain synonymous with ideas and creativity."
Sponsored Links by DQ Promote