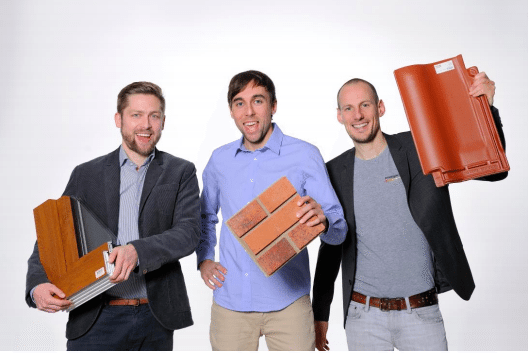 Be an Energy Hero! The Hanover, Germany-based 
Energieheld
 is a new platform that helps property owners save money through energy efficiency.  Energieheld digitizes craftsman businesses by providing independent information on energy-efficiency modernization and connecting customers with craftsmen. Taking advantage of the surge in interest in energy transition and efficiency, Energieheld has listed on
Companisto
. To date, the platform has surpassed its initial threshold goal by securing over 130,215€ from over 247 investors, including respected investors Martin Sinner and Robert Gentz; Energieheld now seeks to raise 500,000€. Digitization of craftsman businesses and energy-efficiency modernization of buildings are two markets that the platform expects to see strong growth.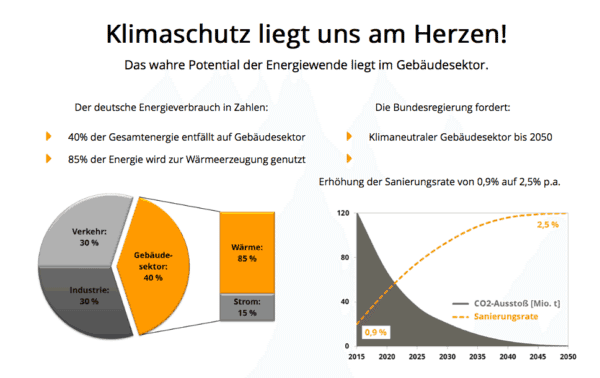 According to Energieheld, 40% of energy consumption is due to buildings in Germany, which is far more than the energy consumed by traffic. People who modernize their buildings, for instance by installing more efficient heating systems, modern windows, better insulation, and solar systems, save money every month and help protect the environment. Enter Energieheld.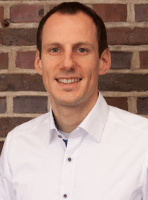 Energieheld Co-founder Michael Kessler had the same problem when he tried to help his parents modernize their house in Göttingen in 2008.
"You have to browse various craftsmen forums, deal with countless legal requirements, and choose between different subsidy programs and certifications. Consequently, you can easily lose track of the cost," Kessler shared.
After personal research, Kessler found a solution to modernizing the house in an ecologically and financially sensible way, but the difficulties he had faced inspired him to found Energieheld. Together with Philipp Lyding and Pascal Ludynia, he founded the start-up in 2012 that is now valued at 3,500,000€.

The start-up's business model is based on the knowledge that many homeowners are discouraged from making energy-efficiency improvements to their houses because of unclear costs and the considerable amount of research necessary.  Energieheld offers energy-efficiency modernization and counsels homeowners on all potential improvements and subsidy programs and connects customers with suitable craftsmen.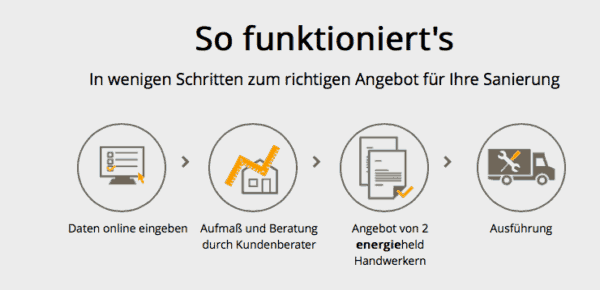 With more than 3.8 million website visitors, the startup claims to be the German market leader within a growing multi-billion market and reached break-even point in late 2015. Using a tool on the Energieheld website, customers may calculate what the cost of their modernization project. Energieheld also checks whether customers may apply for federal or regional subsidy programs.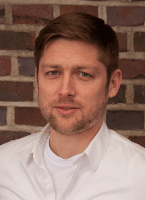 "If necessary, energieheld provides personal and individual counseling in select cities and helps find pre-screened and certified craftsmen who then provide customers with a quotation," Co-founder Lyding commented.
But craftsmen businesses also benefit from the start-up's services. They can market their services on the Internet in a targeted fashion and ensure long-term customer relationships by offering quality work. Energieheld is part of a new generation of platforms on the market that offers craftsmen a more comprehensive solution for digitization. Craftsmen businesses benefit from Energieheld through online customer inquiries, personal counseling by customer service representatives and software that handles entire projects online – from the first inquiry to the project's completion. Craftsmen businesses who want to team up with Energieheld may simply apply on the start-up's website. Energieheld also plans to launch an SaaS solution that will enable craftsmen to easily create their own website and booking systems.
"With the Companists' help, we want to open new offices, invest in our IT department, and start offering software solutions to craftsmen," Kessler continued, noting the importance of  successful energy transition. "People who modernize their buildings not just save money; they also support climate protection. Everyone can be an energy hero."
Energieheld's campaign on Companisto closes 5 May 2016.
Have a crowdfunding offering you'd like to share? Submit an offering for consideration using our Submit a Tip form and we may share it on our site!