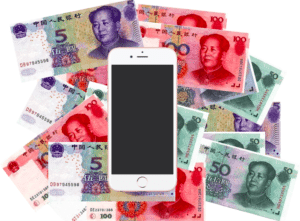 As what will come as little surprise to many observers, a recent report out of China indicates that online fraud is on the rise, specifically within peer to peer lending. There have been repetitive, ongoing reports highlighting the risk of internet finance in China for the past several years. The rapid adoption of mobile internet and the advent financial services moving online has created an environment that has both benefited and challenged consumers.
The most recent report by security firm Liewang, which was widely disseminated, stated that during 2015 they handled 24,886 cases of online fraud.  This was an increase of 7.96% over year prior. While peer to peer lending fraud was mentioned the report also incorporated other types of online fraud.
Yuan Zhiyong, Director of Liewang, referenced the large some of money swindled via P2P fraud. Liewang is operated by Qihoo 360 Technology, a publicly traded firm.
Peer to peer lending in China almost quadrupled in 2015. The close of 2015 saw newly proposed rules issued by the Chinese government designed to stamp out much of the dodgy platform.  Authorities posted a series of rules which are now forbidden by online lenders.