This week, SeedUps Canada, the first investment crowdfunding platform to set up shop in the country, announced that it is launching the "Be the Dragon" Tour. The website shared the event will be making stops in Vancouver and Calgary with a mission to attract companies to the equity crowdfunding arena.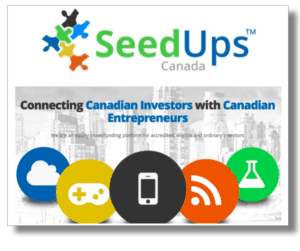 Previously, CEO of the platform Sandi Gilbert spoke about how equity crowdfunding is a way for non-accredited investors to participate in various startups and high risk/high reward venture capital:
"Typically in North America, investing in private companies has been restricted to accredited investors or, in a word, millionaires. Demographically in Canada, that's a very small amount of people, maybe three or four per cent of the population. But what about the people who make $150,000 a year or who have $400,000 in their investment portfolio? That's a large group and we're opening up new investment opportunities for them."
SeedUp Canada will be announcing the tour dates soon.