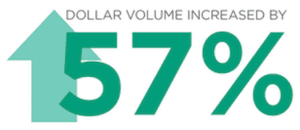 OTC Markets has published a research report on issuers listing on the OTCQX "Best Market".  The research was completed by Oxford Metrica and was commissioned by OTC Markets.
According to the report, trading volume on shares increased by 53% once they moved over to the OTCQX.  Dollar volumes jumped by 57% on average and bid / ask spreads narrowed by 4%.  There was also a 16% increase in the number of broker-dealers per security too. Why is this important?  It all comes down to liquidity and driving a market that efficiently matches buyer to seller.
The methodology on the research reviewed all OTCQX securities that traded for at least 3 months during the 3 years up to October 2015. The aggregate total was 397 securities with a combined market cap of about $1 trillion.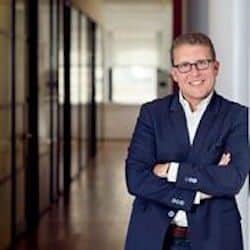 Jason Paltrowitz,  Executive VP of Corporate Services at OTC Markets Group, told Crowdfund Insider;
"The Oxford Metrica study validates what we have known anecdotally for a long time: that companies that join OTCQX realize significant benefits and are perceived more favorably by institutional investors. Executives that are considering upgrading their company's stock to OTCQX, international companies that are considering cross-trading in the U.S. and U.S. stock exchange-listed companies that are considering voluntarily de-listing from one of the exchanges should consider the results of this study when they are making their decisions around where their company's shares should trade."
OTC Markets has positioned its various markets as perfect for issuers using new exemptions created under the JOBS Act of 2012 –  including under Reg A+. Crowdfund Insider has heard that some listing platforms are requiring Reg A+ issuers to migrate to OTC Markets following a share offer. These new exemptions may harbor a new era of IPO activity – a sector that has been in decline for many years
Paltrowitz explained the opportunity for both his company and issuers;
"I think the study should also be of interest to private companies that are raising money under Reg D or under Title II, III and Title IV of the JOBS Act; for eligible companies, the OTCQX market offers a robust, cost-effective public trading market for their securities as they look to grow their business and visibility with investors for the long-term."
The report is embedded below.

[scribd id=297019693 key=key-eC8W5Md4HHRPpsjxvMxj mode=scroll]

Sponsored Links by DQ Promote