Coinprism, which last year released the blockchain platform Openchain, is joining the Accenture Fintech Innovation Lab, reported IBT. Accenture and a panel of banks in charge of selecting promising FinTech startups recognised the potential of Openchain and selected Coinprism to be amongst the six companies to join the program. Founded in 2014, Coinprism is backed by the Blockchain start-up accelerator Boost VC and Draper Associates.  The startup also was a finalist in the Distributed Ledger Challenge.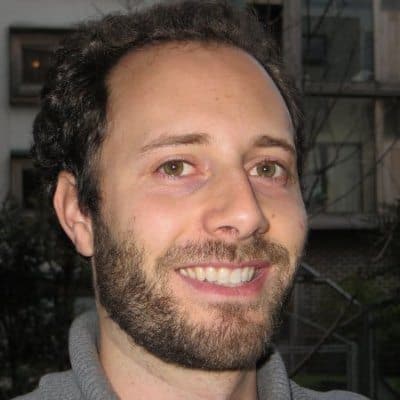 "We are extremely excited to be joining the Accenture Fintech Innovation Lab," commented Coinprism Founder Flavien Charlon. "The banks in the program are keen to be working with us; while they hear a lot about Blockchain technology, very few of the vendors have a finished and usable product."
The program, now in its fourth year, is in concert with 16 other financial institutions.  The 12-week program is designed to accelerate product development while providing traditional financial firms exposure to disruptive fintech. The six start-ups will spend 12 weeks working with financial institutions. For each participating startup, a senior-level bank executive will be paired with them to help develop their tech and business strategy.  Of course, the bank executive is exposed to a group of creative entrepreneurs thus teaching them how new products and businessses are launched. Participating firms include Bank of America Merrill Lynch, Barclays, Citi, Credit Suisse, Deutsche Bank, Goldman Sachs, HSBC, Intesa Sanpaolo, JPMorgan, Lloyds Banking Group, Morgan Stanley, Nationwide, RBS, Santander, Societe Generale and UBS.  Many of these firms have their own accelerator programs.
Openchain is an open source distributed ledger technology, according to its website, and is suited for organizations wishing to issue and manage digital assets in a secure and scalable way. Highlights include:
Anyone can spin up a new Openchain instance within seconds.
Administrators of an Openchain instance define the rules of the ledger.
End-users can exchange value on the ledger according to those rules.
Every transaction on the ledger is digitally signed, as with Bitcoin.
"While Openchain is 100% open source software, Coinprism plans to offer enterprise support contracts to companies using it, much like Red Hat does with Linux, and also offer customised solutions for financial institutions," explained IBT. "The model has sparked interest among competitors, and IBM and the Linux Foundation recently formed an alliance replicating the Openchain model with their Hyperledger project. Openchain, however, is still 12 months ahead in terms of product development, and has been "code-complete" and fully functional since last year."

Sponsored Links by DQ Promote