Ablrate, the UK marketplace lender who specializes in asset-backed transactions, today announced its largest aircraft loan so far has reached its £1.8 million target within 13 days. This  most recent loan takes Ablrate's total loans since inception past £6 million –£6,069,187.89 at this writing — with £4 million completed in the last 4 months. The P2P industry has created billions of pounds of origination of loans in various niches with Ablrate servicing a £50 billion + addressable market in regional aircraft and other asset backed loans, noted the platform.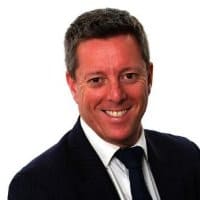 "Our customers were very keen on this loan, so much so we had to extend it by a small amount in order to accommodate some lenders who had missed out," Ablrate CEO David Bradley-Ward observed. "We make the risks in our transactions very clear and all investors should assess the potential capital and interest risk before investing, so this is an good indication of the confidence which our customers place in Ablrate and our transactions and we are very appreciative of their business."
Launching 2016 with this transaction and some small capital equipment loans, Ablrate intends to "feed in" more loans to take it to £10 million in completed loans before the summer.
 "This loan has attracted a wave of new lenders eager to invest further and we have a number of transactions," added Bradley-Ward. "We are reviewing which will take us through £7 million shortly, add this to the potential investments brewing from institutional investors and Ablrate is looking good for 2016."