Mercari, a Japanese peer-to-peer marketplace, has raised around $75 million ( 8.4 billion yen) at a reported valuation of more than $1 billion, reported Red Herring. The company's Series D investment round includes Mitsui & Co, Development Bank of Japan and Sumitomo Mitsui Trust Bank's Japan Co-Invest, Globis Capital Partners, World Innovation Lab and Global Brain. Mercari has now raised a total of about $111 million (12.6 billion yen) and is cited as the first pre-IPO startup unicorn in Japan. Mercury aims to provide a hassle-free and secure way to buy and sell items straight from users' mobile devices and tablets. Products are as varied as users' whims and interests with plentiful categories.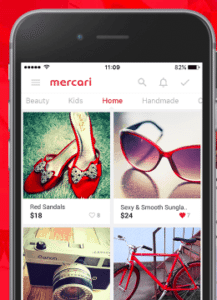 CFO Kei Nagasawa indicated the new capital will be used to grow Mercari's services in Japan and expand in the United States (where it launched in September 2014) and in the EU, also "keeping an eye on potential merger and acquisition targets,"according to Tech Crunch's Catherine Shu. "The three-year-old company claims its app has been downloaded a total of 32 million times (with seven million of that number from the U.S.) and that its current gross merchandise value is above 10 billion Japanese yen (about $88 million) per month. It's worth noting that Japan has several public tech companies that have reached a market capitalization of at least a billion dollars. Mercari's annual revenue meant it had the opportunity to hold an IPO on the Tokyo Stock Exchange, but Nagasawa says it decided to stay private to retain strategic flexibility as it expands overseas."
When Shu asked how Mercari planned to succeed where Rakuten (Japan's largest e-commerce site) hasn't, the University of Chicago MBA alum responded that the business-to-consumer market is more competitive; Mercari plans to streamline localizing by hiring local product managers in its U.S. office and sending its Japanese engineers to the US to collaborate.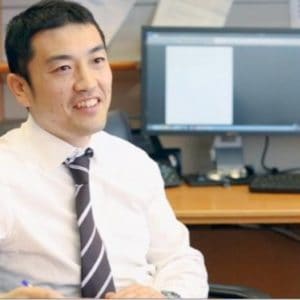 "I think that's the key to see how our product thrives in the U.S. We're not doing a fundamental change of our product, but there are a lot of tweaks. For example, in Japan, people spend a lot of time on the platform. The average daily active user spends more than 40 minutes on the platform. It's like a magazine, you flip through the pages but you aren't looking for something specific," Nagasawa told Shu. "That's the preference for Japanese users, but in the U.S. people want to search more efficiently and they want more recommendations."

Sponsored