Just a few months after scoring over $1 million and becoming most funded female-oriented campaign on Kickstarter, Knix Wears has neared the finish line of delivering all of its Evolution Bras to backers.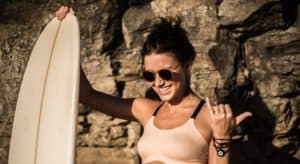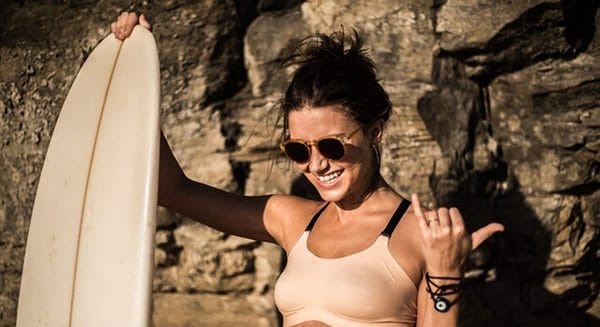 Knix Wear's Evolution Bra is described as the "most" comfortable, versatile, and technologically advanced undergarment. It has patented wire-free construction, is odorless, quick dries and is even reversible.  The company, which was founded by Chief "Nixpert" Joanna Griffiths,  is no stranger to successful crowdfunding. Knix Wear first turned to the crowdfunding method two years ago for its footwear and then again for lingerie.
Knix previously stated on this funding initiative:
"We've reinvented the bra, and designed it with the active woman in mind. With eight wearable options in one, the evolution bra was designed to adapt to the rigors of your busiest days, seamlessly transitioning between work, play, and whatever else you're up to. Using the latest in performance fabric technology and patented bonded construction that moulds to your unique shape, we have created the most comfortable bra that you will love to wear. The only problem? You might never want to take it off."
Unfortunately, some backers had to wait a little longer for their bras. On Thursday, Knix revealed exactly what happened that caused the delay to happen:
"There was a bit of guess-work involved as we had to place our product order in October, before we had the final counts from everyone. We used a sample group of 2000 people to forecast what demand would be, but it was never going to be 100%. In some cases, we guessed right, in some cases we guessed wrong (i.e. shipping more product to Canada than we should have). We have been moving things around to get everyone their product as soon as possible."
"Extending the product offering: As per our previous updates, adding the padded version and the new sizes during our campaign, meant that we had to move through the pre-production process as quickly as we could, but it still took time."
"Chinese New Year: Unfortunately, this is something completely outside of our control. Our team spent the entire month of January at our factory in Shanghai to ensure that we got as many bras as possible before the factory closed for the month of March."
"We need to have every item ordered in stock before we can ship an order."
The company also shared a its shipping timeline. See below.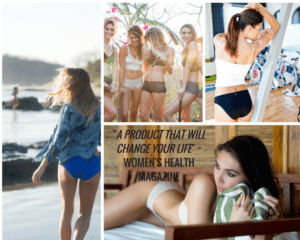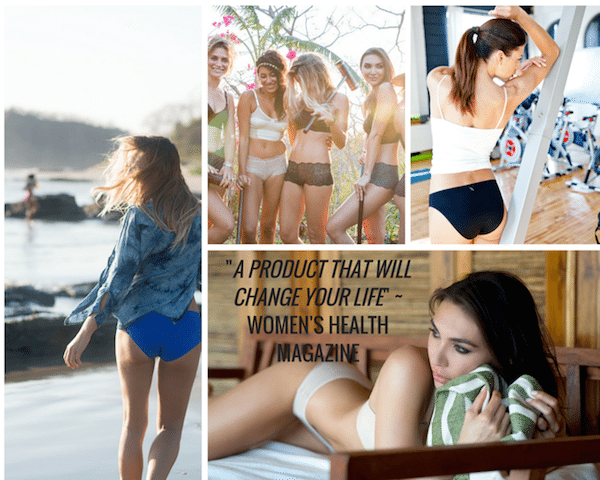 March 15th: We will have more stock of bras in all colors in sizes 1-5. We will also have more underwear in every style arriving. This will enable us to send out every order in sizes 1-5.Please allow 3-5 business days for USA and Canada orders and 10-14 for International orders.

March 18th: Black and Beige unlined and padded in sizes 6,7,8 will arrive at our warehouse and we will begin shipping extended sizes. Please allow 3-5 business days for USA and Canada orders and 10-14 for International orders.

March 30th: Graphic Lace padded and unlined in sizes 6,7,8 will arrive at our warehouse and we will begin shipping the final extended sizes order. Please allow 3-5 business days for USA and Canada orders and 10-14 for International orders.

Have a crowdfunding offering you'd like to share? Submit an offering for consideration using our Submit a Tip form and we may share it on our site!

Sponsored