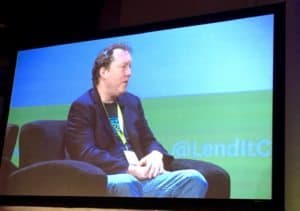 While this should probably not come as a surprise, SoFi CEO and founder Mike Cagney spoke to WSJ.com and announced the creation of a hedge fund.  The SoFi Credit Opportunities Fund filing hit the pages of the SEC in January and is designed to invest in SoFi's own loans, according to the report.
Cagney stated;
"[this has] a real chance to solve the balance-sheet problems facing the industry,"
Just recently SoFi launched a wealth management service (note: not a Robo Advisor because real people are working on this). SoFi also was said to be investigating launching a REIT.
SoFi recently revealed to Kara Swisher of Re/Code his odyssey of becoming a reformed banking to creating one of the fastest growing financial services firms anywhere. Along the way, he actually ran a hedge fund. Cagney is reportedly looking to hold deposits too. Effectively, SoFi wants to do everything a bank does (minus the branches and inefficiencies of course). Just don't call it a bank.