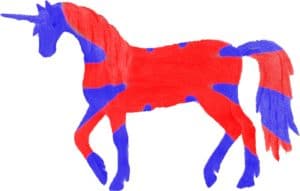 The Silicon Valley Bank (SVB) has published their report on the state of the Startup scene in the UK.  And, according to the authors, the UK is preparing for a "new reality" as a "healthy recalibration" is occurring.
The UK has been a hotbed for young, innovative companies. Forward thinking tax programs like the EIS/SEIS have incentivized investment in early stage companies while an ecosystem and culture of entrepreneurial risk-taking has been encouraged. But in light of this background, entrepreneurs are "adopting a new attitude", explained Greg Becker, CEO of SVB.  The SVB data was culled from a survey of 929 respondents with the bulk coming from tech (68%) and the balance coming from the Healthcare (15%) and Other (17%) sector.
Some interesting data points from the SVB research:
Access to talent is the number 1 issue for respondents. "Access to foreign talent and [the] ability to bring people into the UK is the key."  Lack of skilled workers hurts the bottom line.
A majority have at least one woman as an executive (53%)
83% expect M&A to remain robust with acquisitions expected to match or exceed 2015.
VC funding expected to be the top source of finance (40%)
Raising capital is "extremely or somewhat challenging"
A Brexit would be negative for entrepreneurs significantly reducing jobs and investment in the UK
While 58% believe business conditions will be better than year prior, this represents a 21% drop over the last two years
Becker notes that public conversation has been filled with gloom and doom. While the death of the unicorn may be premature, entrepreneurs are more cautious while remaining "naturally optimistic".
[scribd id=303699158 key=key-PjhJJfSCsmjmIDfnMPJp mode=scroll]