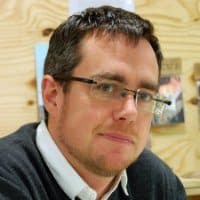 While many of the larger peer to peer lending platforms remain in limbo as to whether or not they will make the April 6th launch date for the Innovative Finance ISA (IF ISA), Abundance will be one of the first to offer the newly minted ISA.
Abundance is a leading direct investment platform that allows individuals to invest in renewable energy products that are good for the environment as well as providing respectable investment returns.  According to information provided by Abundance, their new IF ISA will initially pay 2% annual returns but once it is invested in renewable energy projects (this coming October) the effective rate of return is expected to be from 6% to 9%.
Bruce Davis, co-founder of Abundance,  called the IF ISA a "very exciting product" that provided savers a much needed risk adjusted return that generates more income than cash ISAs with relatively low risk.
"The new ISA wrapper means that Abundance investors will enjoy even better returns in their pockets because of the tax breaks, encouraging them to invest even more in the better future that our projects contribute towards. The latest Great British Money Survey confirms that more than 2/3rds of adults in the UK want to get a decent return on their investments but without harming our future, so there is huge latent demand for this proposition," said Davis. "Given that previous years' Cash ISAs and Stocks & Shares ISAs can also be transferred into an Abundance ISA, this new product could do wonders for the thousands of investors needing a more diversified portfolio whilst unleashing a massive movement of money from holdings doing little or nothing for the UK, into projects vital for growth in our real economy and for the future of our environment."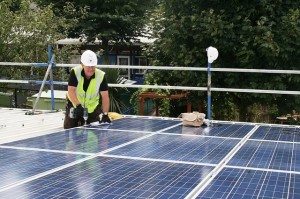 Davis said being the "first" IF ISA provider had been a 5 year journey and an expensive two year process to gain regulatory approval to be able to offer the IF ISA.  "Five years on it makes sense and seems appropriate that the Abundance platform is set to offer the first IFISA available," stated Davis.
Davis said it was difficult to underestimate the challenges of becoming a licensed IF ISA provider and said regulators applied a high level of scrutiny to the P2P firm.
Abundance explained that investment in projects offered by their platform – whether to be held in the Abundance ISA or Pension wrappers or not – is made through the purchase of Debentures. These commit to pay returns on top of the original capital.  Payments are likely to be made to the investor twice yearly, with each made up of a small part of the original capital invested and part return, so that by the end of the term, all capital has been repaid, along with the return.  Returns will be paid throughout the term, but investors wishing to cash in early can sell their holdings on to others via the Abundance website at no additional cost. Effective rates of return will vary across the different projects, and over time in each project.
The creation of the IF ISA has been embraced by the peer to peer lending industry as a watershed moment.  Millions of investors may now save for retirement by investing in P2P assets that can deliver far better risk adjusted returns.