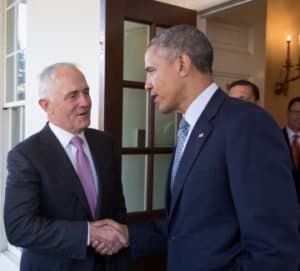 As we reported late last month, the Australian government has published a document on Fintech outlining the intent of the Turnbull administration to aid financial innovation.   The policy paper was presented by Aussie Treasury Scott Morrisson as a solid sign of the changing forces of finance and the need for policy makers to support the sector shift.  Now a report in the Australian is stating the government has established an "innovation committee" of the cabinet. The intent is to "ensure quick delivery of these policies".
The cabinet-level committee will join the previously announced Fintech advisory group.  Also included in the policy paper last month, was the creation of a regulatory sandbox. This is mirroring the regulatory approach in the UK.   Basically approved firms will be able to overcome regulatory uncertainty and costs that may otherwise see innovative offerings not go ahead.
The same report stated the Aussie government is expected to announce even more support of the emerging Fintech industry in the forthcoming May budget.
Assistant Minister for Innovation Wyatt Roy stated;
"There were a number of recommendations provided to the government on how we can support fintech. Watch this space."
Sponsored Links by DQ Promote