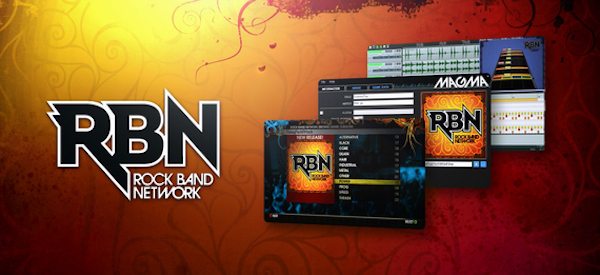 In an effort to share more details about Rock Band 4 for PC, the team from studio Harmonix took to Reddit to chat with fans and answer questions in regards to the game.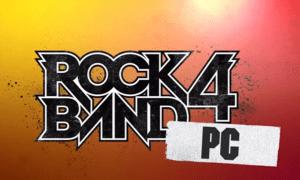 Last month, Harmonix launched a campaign on crowdfunding portal Fig to raise $1.5 million for the game. The studio is behind various popular games such as Rock Band, Dance Central, and Kickstarter project Amplitude. 
During the AMA (Ask Me Anything) the Harmonix crew noted why they decided to turn to Fig over Kickstarter despite its success with Amplitude:
"Kickstarter is huge (and its size is definitely not a reason for not using them; they aren't 'too big' for us), but that can mean there's a lot of noise. On top of that, there's data to suggest that 97% of Kickstarter traffic is actually coming from "creator marketing," (Basically, traffic driven by the people running the campaigns) and not from the platform itself, indicating that platform doesn't matter as much as you're making it sound. Another big benefit of Fig over Kickstarter (or other platforms) is the opportunity for investors, which has actually been a huge draw for this campaign in particular, with 3/4 of pledged funding coming from investors. (Without investors, we'd be sitting at $142k in funding instead of $584k)."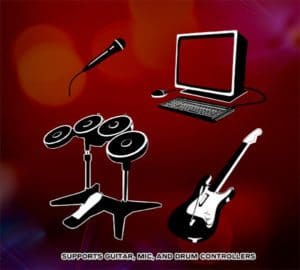 Also noting plans to improve the character's creator, Harmonix confirmed:
"It's definitely something we've talked about! We have a huge list of features that we're deciding on building next, and some of those are returning old features (like a more robust character creator), while some are brand new."
They then revealed their thoughts about ION drums being used on a Microsoft platform:
"We're hesitant to say one way or the other that IONs will never find their way to Rock Band 4. It's never been off the table – we have so many folks in-house that also use ION drums, and are bummed that it's not a viable option at the moment. There have been some interesting developments over the last couple of months that may re-open this conversation, and we'll be sure to let you know if any movement has been made one way or the other."
In regards to the future plans for PC releases if the campaign fails to meet its goal, Harmonix team added:
"We're definitely not looking at this like 'If it doesn't fund, PC is dead to us.' It's more about whether or not it makes sense to bring a future game to the platform. Rock Band VR is coming to Oculus, which is obviously PC, and I can definitely see other titles fitting nicely on PC as well. We'll see!"
With nearly 24 hours until the Fig campaign comes to an end, the project has only received $700,000.
Have a crowdfunding offering you'd like to share? Submit an offering for consideration using our Submit a Tip form and we may share it on our site!