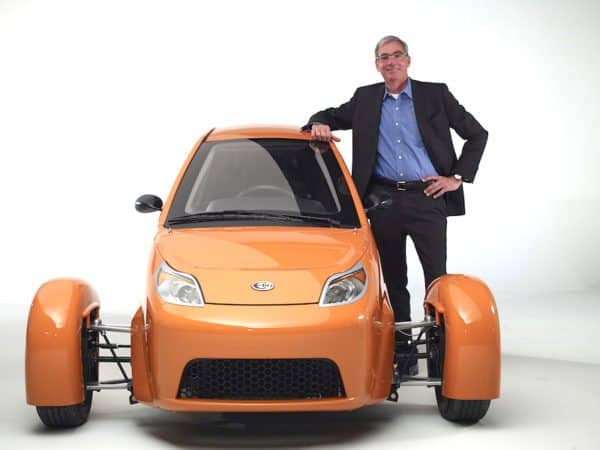 Elio Motors, Inc. (OTCQX: ELIO), announced on Thursday that it has appointed automotive industry veteran, Jeffrey W. Johnston, as its new vice president of engineering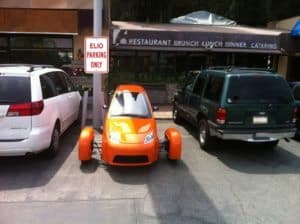 In his new role, Johnston will be responsible for all engineering of the full Elio vehicle, validation, safety, program management and vehicle launch. Johnston has more than 30 years of experience working for Top 10 automakers and suppliers in the international automotive arena. 
Founder and CEO of Elio, Paul Elio stated:
"Johnston's personal values of high product quality, exceptional value and on-time delivery perfectly align with those of Elio Motors, making him a natural choice as our vice president of Engineering. His industry experience and successes with other automakers and top suppliers in the areas of product development and engineering has raised him to rock star status and has prepared him well to help make the Elio an affordable vehicle of enviable quality that's fun to drive."
Last month, Elio presented details about the company's new ePlus Business Model during the 2016 New York International Auto Show. The process will allow consumers to pick the options they want and have a personalized vehicle delivered within 24 hours after ordering. The company noted that the customer will be able to add to their vehicle through the website, myelio.me, as new options are brought to market by Elio Motors' supplier network. 
He shared:
"The current options system is broken at many levels. Traditionally if a customer wants one particular option, they have to accept three or four other options as part of the package, and that seriously limits customer choice and drives up cost to the customer. Much of the technology forced on customers, such as navigation or media equipment becomes antiquated in six months or less.

"Suppliers all over the globe have created really cool content for vehicles that never see the light of day because of an antiquated packaging system and we want to change that," Elio said. "Our ePlus system will help our suppliers unleash their entrepreneurial capabilities, which are often stifled under the current system."
he then added:
"Our ePlus system connects the entire supply chain to the end consumer, which is a tremendous value to our customers and our supplier partners, plus it is a continuous revenue stream for the entire network. Much like app development for smart phones spurred new innovations, ePlus will allow our suppliers to continuously develop new options based on true customer demand. These options will be available to our customers, who can provide feedback to our suppliers before they roll out products to the rest of the industry, creating a continuous feedback loop where everyone benefits." 
Elio previously raised approximately $17 million on equity crowdfunding platform StartEngine. The mini-IPO type offer was available to anyone -not just accredited investors. The securities also became immediately transferable under the Reg A+ rules. Shareholders purchased shares at $12/share.  Elio worked diligently to list their shares on the OTCQX, the market reserved for the highest qualify companies listing on the OTC platform.
Have a crowdfunding offering you'd like to share? Submit an offering for consideration using our Submit a Tip form and we may share it on our site!