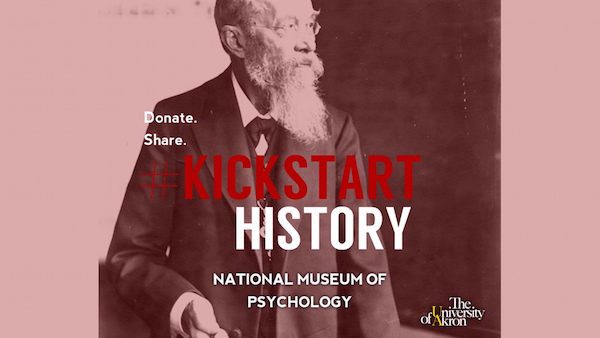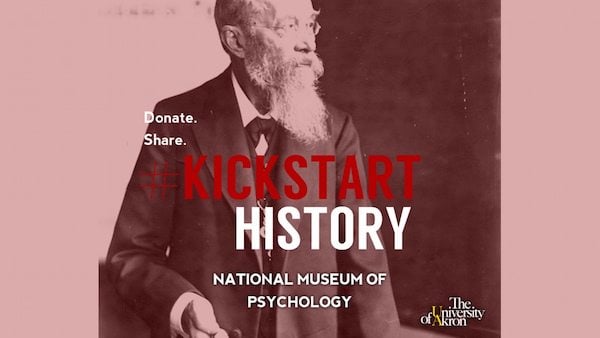 On Wednesday, the University of Akron in Ohio announced that it was launching a Kickstarter campaign to establish the National Museum of Psychology. The initiative is looking to raise $250,000, which will cover the cost of developing and placing the museum into the Drs. Nicholas and Dorothy Cummings Center for the History of Psychology.


The Center for History of Psychology houses the following:
Home movies of Sigmund Freud;
Apparatus from many of the most famous – and infamous – psychological studies in American history, including the Stanford Prison Experiment;
Actual correspondence from celebrated psychologists and historical figures such as Albert Einstein, Houdini, and Helen Keller; and
50,000 books, some dating to the 16th century.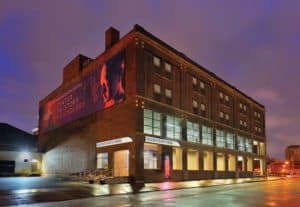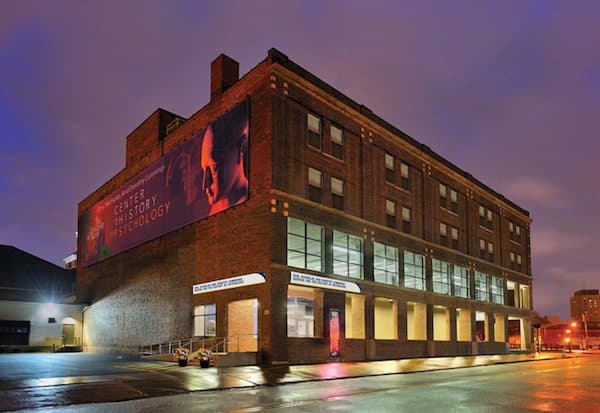 The university stated:
"We currently operate a small gallery that gives the public an opportunity to explore psychology and the way it impacts everyday life. This small space was a wonderful start, but we have a plan and a vision for a much larger National Museum of Psychology. This museum will focus on the question at the core of our mission: What does it mean to be human?"
UA went on to reveal details about the Center:
"The Cummings Center was founded in 1965 as the Archives of the History of American Psychology, and renamed in 2009 to recognize the generous support of Drs. Nicholas and Dorothy Cummings. Their monumental gift allowed for renovations of the space for the museum, a new reading room, and a library. We are dedicated to preserving, organizing, and documenting the historical record of psychology and making it available for research, scholarship, and interpretation. Through our holdings, we tell the story of our attempts to define and measure the human experience, a story that helps us gain perspective on who we are and why we do the things we do."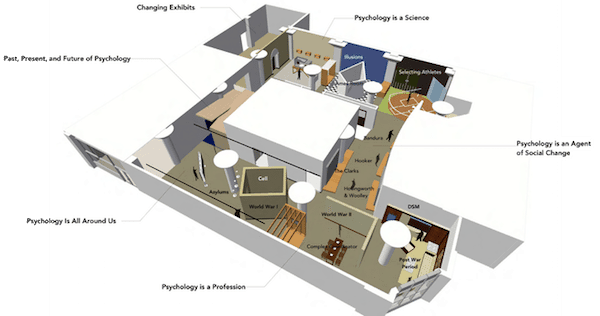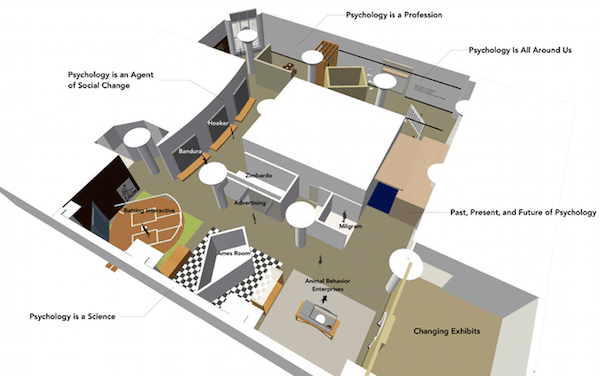 Dr. David Baker, Margaret Clark Morgan executive director of the Cummings Center, commented:
"The National Museum of Psychology will allow visitors to explore the past, present and future of psychology and its role in everyday life. We have always displayed materials, but now, with a dedicated space in our building, we'll be able to show off our unique collection and highlight the history of psychology as a science, profession and agent of social change."
The funds will be used to create 6,000-square-foot multimedia museum, which will hopefully open in Spring 2017. The campaign is set to close on May 13th.
__________________________________________________
Have a crowdfunding offering you'd like to share? Submit an offering for consideration using our Submit a Tip form and we may share it on our site!