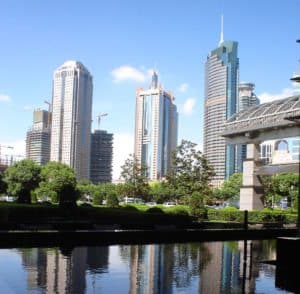 On Friday, real estate crowdfunding platform, Wealth Migrate, announced that it was officially opening its new Shanghai office, which will be located in the Pudong Pilot Free Trade Zone district. 
Wealth Migrate China CEO, Aling Gong, declared that the Shanghai opening is considered a milestone for the crowdfunding movement in China and an opportunity to educate the market about new technologies poised to bring significant economic opportunities to the region. Gong noted:
"Traditionally only ultra high net worth Chinese investors have had access to global investment opportunities, but in time, the new members of the Chinese middle class may gain access to wealth-creating opportunities through internet-enabled finance. The Chinese government has indicated it wants to start a dialogue with global entrepreneurs and experts like Wealth Migrate who are leading the way in this industry, so this is an important first step for crowdfunding in China."
Wealth Migrate founder, Scott Picken, added: 
"We are very excited to have secured this official foothold in the world's largest and most promising market, and we look forward to continuing to build on our strategic partnerships and relationships in China, helping to build the equity crowdfunding ecosystem. This is a landmark development in the global Wealth Movement and will help us to meet our long-term goals of opening wealth creation opportunities in the developing world and putting the power of the Family Office in the back pocket of every investor."
Meanwhile, money has been leaving China at an unexpectedly fast rate. According to Bloomberg, Chinese policy makers watched $1 trillion in capital head for the exits in 2015. Reportedly, the demand from Chinese citizens to invest outside the borders of China has been quite strong due to some believing that China currency will continue to fall.
People's Bank of China stated to the media outlet that it is not contemplating a big change in currency policy at this time.