May the Fourth be with you! On Wednesday, movie artist Phil Tippett, alongside HappyGiant Studio, announced their new Kickstarter project, HoloGrid: Monster Battle, which is based on iconic holographic chess game that was seen in A New Hope (Star Wars IV)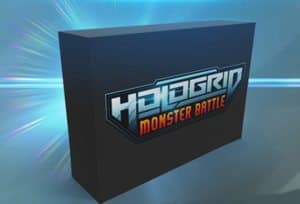 Hologrid: Monster Battle is described as a game that combines board games, CCG/digital, and augmented reality. The game uses teams and spell-based combat. It is set on a AR tabletop-like playing board, which will allow intense battles to take place. Players pick a monster or unit (created by using photogrammetry and turned into 3D digital creatures) that comes with a unique ability, providing endless amounts of tactical strategy on the board.
Tippett, who worked on the set of Star Wars: The Force Awakens revealed to The Verge that the idea is to give HoloGrid a look reminiscent of the films.
"It's the exact same technique we used on The Force Awakens."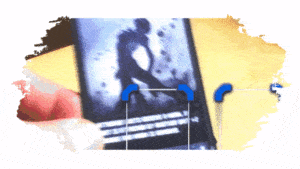 HappyGiant president Mike Levine shared:
"This is our first step into a new world of AR gaming and while we are launching it on mobile initially so everyone can play it, our long term vision is to bring it to emerging AR and VR platforms."
The game has already received the 2016 PAX Award's Best Technology Award:
"No other technology on the gaming floor combined so many cool, new ideas at once quite like this game. It managed to put together AR, CCG among and mobile gaming into a mixture that engages with its personality and depth of play. HoloGrid could have easily leaned on its AR tech to make it simply a neat toy, but it has built a very compelling game in the process. It has managed to toe that difficult line between being accessible while also offering a strong level of strategy. In addition, it has a strong base to build on for more variety of cards. If HoloGrid can secure the right attention and make its game affordable, this HappyGiant has possible caught lightning in a bottle."
Tippett and HappyGiant are looking to raise $100,000, which will fund the game's development along with creating the Android and iOS version. The campaign is set to close on June 7th.
_______________________________________________
Have a crowdfunding offering you'd like to share? Submit an offering for consideration using our Submit a Tip form and we may share it on our site!