LendInvest Capital, the fund management and advisory division of UK's online lender LendInvest, announced on Friday that former Scotiabank Fund distributor, Jesse Mosebye, has joined its growing team.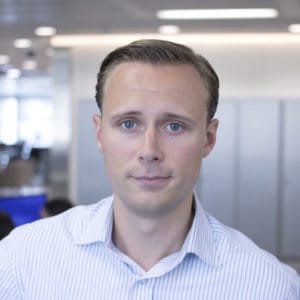 During his time at Scotiabank, Mosebye was responsible for building investor relationships for the brokerager's hedge fund and asset management clients. LendInvest stated that he will work closely with associate director,  Carl Giannotta, to broaden the team's investor relationships among larger institutions including hedge funds, FoHFs and asset managers.
Rod Lockhart, managing director of LendInvest Capital, stated:
"Jesse joins LendInvest Capital at an exciting time when interest is surging from investors attracted to our income-led, low volatility investment proposition. Jesse's experience is a great fit for the LendInvest Capital team and his investor network complements our existing relationships very well."
Since 2008, LendInvest Capital, formerly Montello, has specializes in direct and secured real estate lending. It is currently manages over £85 million in two discretionary funds on behalf of institutional investors, banks, family offices and private clients throughout the UK, Europe and Asia.