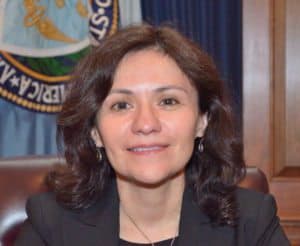 The Federal Trade Commission (FTC) is launching a series of forums to discuss the evolving Fintech sector, pretty much everything to do with finance moving online.
The first in the series will begin next month, on June 9th, at the FTC's Constitution Center in Washington, DC. At the top of the list is the marketplace lending industry (né peer to peer lending).
According to the FTC:
Marketplace lending is a fast-growing sector offering new ways for consumers and businesses to secure credit. Lenders are typically online financial platforms that use technology to reach potential borrowers, evaluate creditworthiness, and make loans.
The forum is said to combine industry members, government representatives, consumer groups and more. FTC Chairwoman  Ramirez will open the gathering. The first panel will review the state of the industry followed by a presentation by  OTECH, the FTC's Office of Technology Research and Investigation. The last panel will will be forward-looking: How will consumers be protected as the marketplace evolves? Bureau of Consumer Protection Director Jessica Rich will end the morning with some perspectives to frame the continuing conversation.