Just a couple months after its product, Sense, successfully secured $164,885 through its Kickstarter initiative, California startup Silk Labs announced that it is unfortunately no longer planning to make the intelligent camera and hub.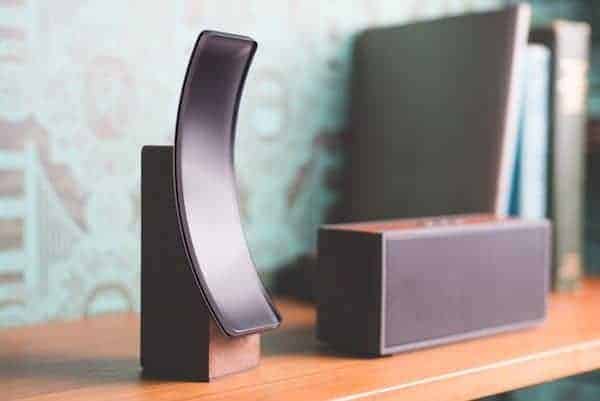 Sense was supposed to detect the user's presence, recognize their voice and gestures, learn their preferences and choreograph their connected device to respond to them appropriately. The hub's other features were to include:
Keeps Tabs on pets
Learns and adapts
Offers up one-touch secure setup
Add apps for next experiences
In a recent update, Silk Labs' CEO and co-founder, Andreas Gal, revealed the bad news:
"Our original plan was to launch a Kickstarter product first (Sense), and then work with commercial-scale hardware manufacturers on integrating Silk into their future products. We are now seeing so much commercial interest in the Silk platform that we have realized we can bring our vision to more people more quickly if we switch gears and focus on the commercial opportunities ahead, instead of completing our Kickstarter device first."
Andreas then shared:
"We intended for Sense to be the first device that could run our Silk software platform and let people experience a more intelligent and personal device for the home. We wanted early adopters to experience Silk and help us build out new features and experiences. We were hoping that our success with Sense would encourage hardware manufacturers and brands to incorporate our platform in their mass market devices. Our timing was perfect: early adopters signed up via Kickstarter and hardware companies expressed interest, but everything happened much faster than we ever hoped for. Therefore, we've decided to skip the early adopter phase and focus on the large-scale commercial opportunities that we have ahead of us."
Gal stated that the Silk Labs platform is now open to all, and the company will now be offering its Kickstarter developer community the option to receive a Silk development device (which consists of a Xiaomi RedMi Note 3 smartphone with the Silk software pre-installed) for $100 off their Sense refund amount. He explained the company has secured only 100 of these Silk development devices. Those interested must fill out this form by 11:59 p.m. PDT on June 14th. 
Silk Labs is set to begin the Kickstarter refunding process on June 15th (backers, no action is required from you).
Have a crowdfunding offering you'd like to share? Submit an offering for consideration using our Submit a Tip form and we may share it on our site!