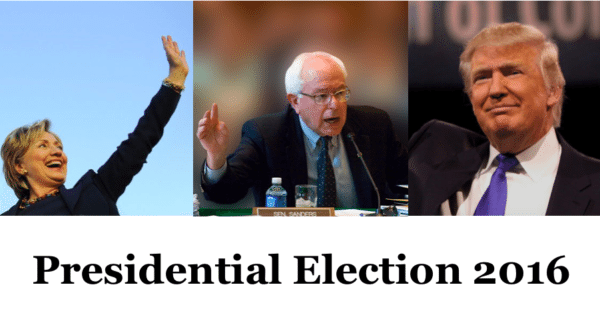 ---
Political campaigns may have a symbiotic relationship to crowdfunding. In a sense,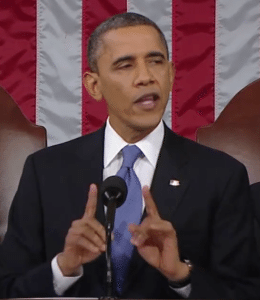 politicians have been crowdfunding political donations for years, even before the term was generally known. Since then, many have used actual internet-based crowdfunding campaigns in their fundraising.
President Barak Obama has high hopes for the new industry and will be able to count its advent as one of his accomplishments. Whether the next President will be as accommodating to the crowdfunding world is yet to be seen. Many believe past behavior is indicative of future policy so let's take a look at the three candidates' crowdfunding experiences and remarks about its prospects.
The results may be surprising.
Republican Candidate Donald Trump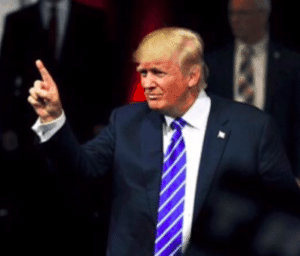 Does Donald J. Trump love crowdfunding?
At one time he thought it was huge. In the pioneer days of donation-based crowdfunding, Mr. Trump was enamored with the whole idea of crowdfunding. Later, he still liked it, but not as much.
In 2013 the real estate billionaire was affiliated with a crowdfunding platform called FundAnything.com. FundAnything was led by The Learning Annex founder Bill Zanker and entrepreneurs Scott Tilson and Jeno Torocsik. Mr. Trump had, for many years, been a featured lecturer at The Learning Annex, an adult education company.
Bill Zanker was quoted in Fortune commenting on his affiliation with Mr. Trump:
"Everyone knows Donald is a genius businessman . . . We're not talking about politics here. If you want to fund anything, there is no better person in the world to have supporting you than Donald Trump."
A spokeswoman for FundAnything, prior to the platform's launch, said Mr. Trump "will be contributing hundreds of thousands of dollars over the course of his involvement with FundAnything, and tweeting out to his 2.2 million followers weekly."
The Crain's article quoting the spokeswoman goes on to explain:
"Mr. Trump on Wednesday plans to give away three suitcases filled with an undisclosed amount of cash in them to campaigns he has decided to help: someone with a life-threatening medical problem, a business owner wiped out by Superstorm Sandy and an aspiring singer-songwriter. Some people attending the planned event at Trump Tower at 725 Fifth Ave. 'will also be selected to receive additional piles of money,' according to a press release."
At the platform launch event, Gawker reported, "People lined up in front of Trump, approaching him to tell him about their issues and beg for money. He gave away 10 $5,000 checks to the people with the saddest stories and let people take handfuls of money from a box filled with cash." Gawker further reported, "When Trump arrived, he tells us, he wandered through the screaming throng mumbling to no one, to everyone, 'What's yer problem? What's yer problem? Do you need money?' People waved pictures of their kids at him; some cried."
The video provided on Gawker of the give-away scene, referred to as the "Pit of Hell" is one of sheer chaos.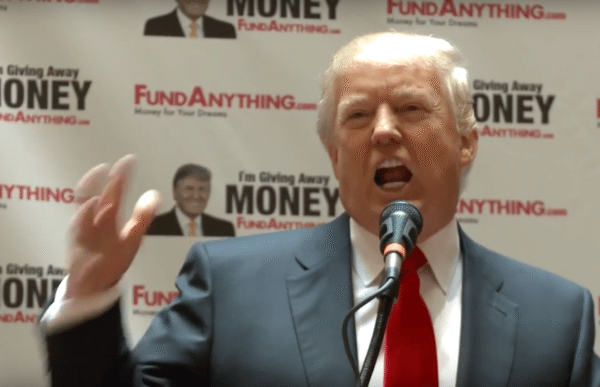 The following year, Mr. Trump had cooled to participating in FundAnything.  Trump's published contribution, "Donald's Picks," had been renamed "Staff Picks."
Mr. Trump, however, did provide Fortune with his reasoning in a statement:
"We helped a lot of people and gave away a lot of money, but it took too much of my time and too much time to raise the money. Now I do it directly."
Democratic Candidate, Senator Bernie Sanders of Vermont
As one might expect, Senator Sanders' crowdfunding views have evolved inversely of Donald Trump's. Bernie Sanders was opposed to the JOBS Act in the beginning and then used crowdfunding methodology to help fund the most successful grass-roots campaign in Presidential election history.
After the Senate passed the Jobs Act, 73-26, Senator Sanders went so far as to say in a statement,
"At best, this bill could make it easier for con artists to defraud seniors out of their entire life savings by convincing them to invest in worthless companies. At worst, this bill has the potential to create the next Enron or Arthur Andersen scandal or an even worse financial crisis."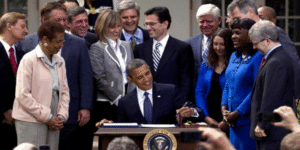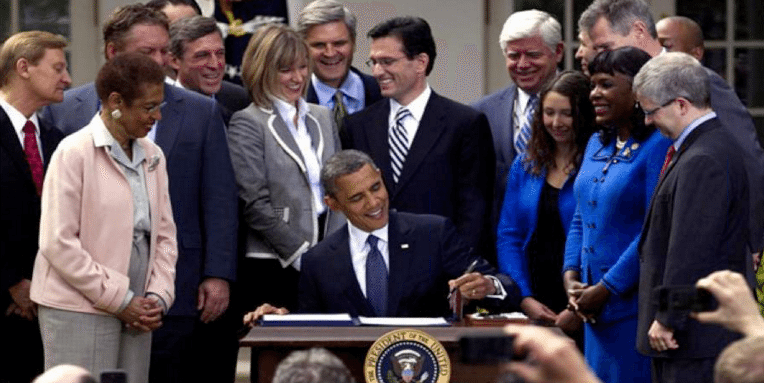 Senator Bernie Sanders also labeled it a "Con-Job Bill", stating: "The so-called 'JOBS Act' is an extremely anti-consumer, anti-investor, and anti-jobs bill."
Apparently, when it comes to his campaign finance, the Senator has changed his mind. The Sanders campaign now has many crowdfunding efforts in support of his candidacy.
Washington, D.C. Crowdfunding Attorney, Kendall Almerico, in his excellent article in Entrepreneur.com, "Equity Crowdfunding's Unlikely Proof of Concept: Bernie Sanders," has complimented the Sanders Campaign on their fundraising. " Bernie Sanders' presidential campaign has demonstrated exactly why equity crowdfunding under the JOBS Act will work, when done properly."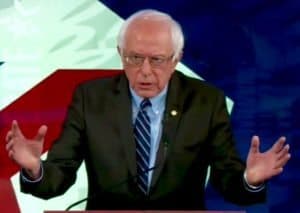 One such example is BernSpark.com, which states on its website:
"Bernspark is a new crowdfunding tool for financing grassroots projects that support Senator Bernie Sanders' campaign for U.S. president," and "Bernspark is an independent effort backed by several large grassroots groups of Sanders' supporters."
Whether President Sanders would support the "Con-Job" industry, if elected, is anyone's guess. Perhaps the Senator has had a change of heart regarding crowdfunding, or perhaps he feels its risks are acceptable only when politicians are the beneficiaries. Clearly, the Vermont Senator's words have contradicted the Presidential candidate's actions. With Bernie Sanders facing elimination, voters may never find out whether there is a role for crowdfunding in America's new political hybrid, Democratic Socialism. Oddly, that places the specter of Hillary Clinton's possible indictment as a Hail Mary for Senator Sanders and an existential threat to the future of crowdfunding.
Former President, Democrat Bill Clinton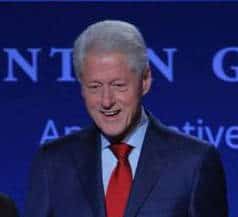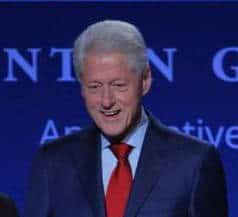 Bill Clinton is an open admirer of crowdfunding.
Speaking in April 2013, at an MPAA, Microsoft and Time event called the Creativity Conference, former President Bill Clinton said;
"I believe, at least for the movies that are made for a million bucks or what else, I think if they are powerful and effective and they represent both a depiction of a significant social problem at home and around the world, and offer people a response as to what can be done about it, yes I believe that there could be a lot of movies crowdfunded."
Since then, Mr. Clinton has frequently encouraged and assisted crowdfunding efforts in cooperation with the Clinton Global Initiative. As reported in Crowdfund Insider, these endeavors have included a Sioux Tribes Wind Power Initiative, the Microfinance Platform Kiva, The Maya Angelou Documentary, and Mr. Clinton has even collaborated with Lending Club.  Lending Club formed a partnership with the Opportunity Fund, an entity that targets community-based lending. Expressing confidence in that new partnership Former President Clinton stated;
"Access to capital for entrepreneurs is key to restoring real economic mobility, job creation and the economic health of the middle class. Opportunity Fund and Lending Club are committed to pilot an unprecedented partnership."
Former Senator and Secretary of State, Democratic Candidate Hillary Clinton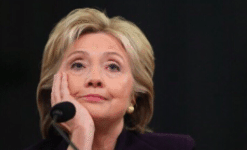 Hillary Clinton has been remarkably silent about her views, if any, regarding crowdfunding. She was not serving in the U.S. Senate when the Jobs Act was passed and has not openly expressed her opinion in the press.
Perhaps she agrees with her husband, Bill, that crowdfunding is here to stay, and a good thing. Or, it's possible she leans towards Bernie Sanders' original views disparaging the new industry. As a candidate she may simply wish to avoid unwanted election year conflict with proponents of crowdfunding or, perhaps, criticism from anti-crowdfunding politicians.
Former First Lady Clinton has been quiet about how she actually feels about the JOBS Act and future of crowdfunding. However, the candidate's views have not kept others from crowdfunding in her name. There are no reports that Senator Clinton's campaign has refused the money raised.
One such crowdfunding campaign has been conducted with Kickstarter, producing the Hillary Clinton Action Figure raising $26,774 pledged in 2015 surpassing its goal of $15,000.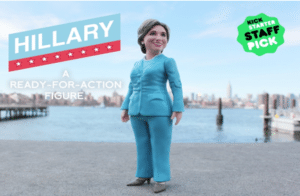 The Kickstarter project page states:
"We started with one simple goal; to make Hillary Clinton into an awesome iconic action figure. Basically, we're hoping to kick off some light-hearted excitement about her campaign and the amazingly cool prospect of America getting its first woman president."
Crowdfunding has enjoyed exponential growth since its inception. In some sectors, such as equity crowdfunding, investment has been historically limited to the wealthy. Title III and IV of the JOBS Act have greatly expanded that pool of prospective investors. This, most recent, political approbation should pave the way for bigger deals and a greater public awareness of the new industry.
As equity crowdfunding enters the Major Leagues of the investment world there are still some unanswered questions:
Will crowdfunding encounter resistance from the new administration?                                                                             Will the new customers (i.e. unaccredited investors) be pleased with their experiences? Will the new potentates continue to approve of the upstart industry and allow it to flourish?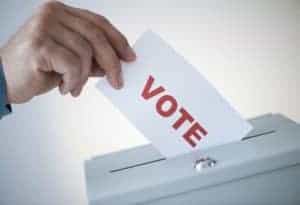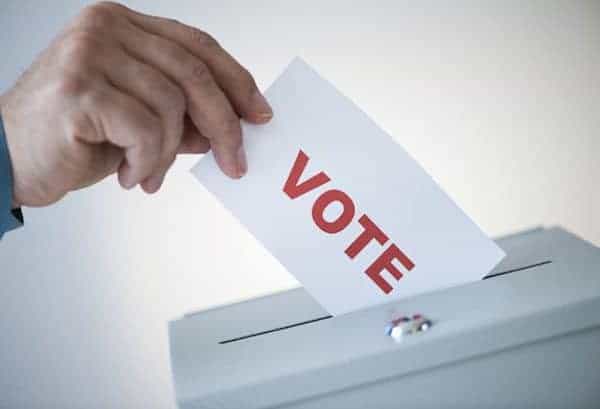 In Summary:
Donald liked it a lot, but seems to have moved on.
Bernie thought it was the worst idea ever but found it safe, and morally acceptable enough, when the proceeds are directed at his campaign.
Bill definitely likes crowdfunding, especially for socially conscious movies.
We don't know whether Hillary likes crowdfunding for startups, or investors.
Ordinary investors may have to pull the lever this November without knowing, for sure, whether the candidate they have chosen will support the fledgling industry. In a sense, crowdfunders will have to buy the book to see what's in it.
---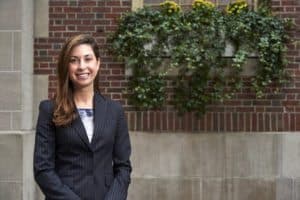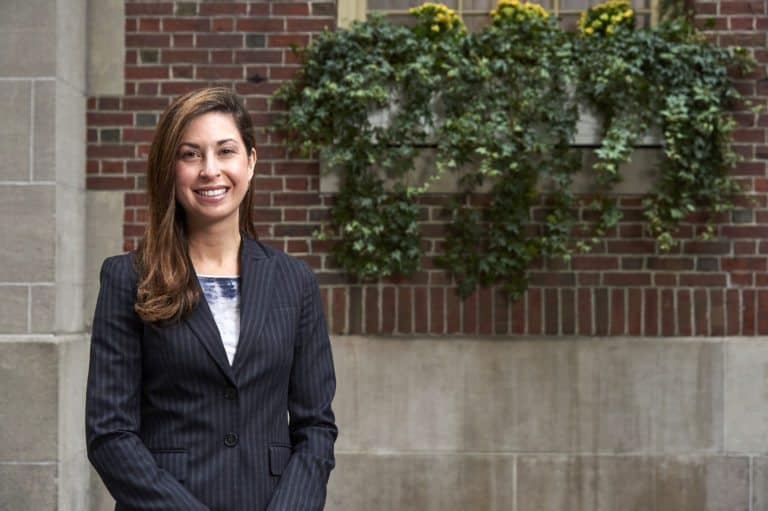 Robin Sosnow, Esq., MBA, is the Principal of the Law Office of Robin Sosnow, PLLC, in New York City. Her practice focuses on business law in the areas of startups and crowdfunding. She is passionate about the power of technology in law and business. She previously acted as General Counsel for the real estate crowdfunding platform iFunding, founded in 2012. Robin is licensed to practice law in Massachusetts and New York. She holds a JD/ MBA from Suffolk University and a BA in International Studies, from Arcadia University, summa cum laude. Robin is an active member of CityBar, NYCLA, and the NYSBA and various NY MeetUps. She can be reached at via email, Twitter @RobinSosnowEsq, and www.robinsosnow.com.

Sponsored Links by DQ Promote