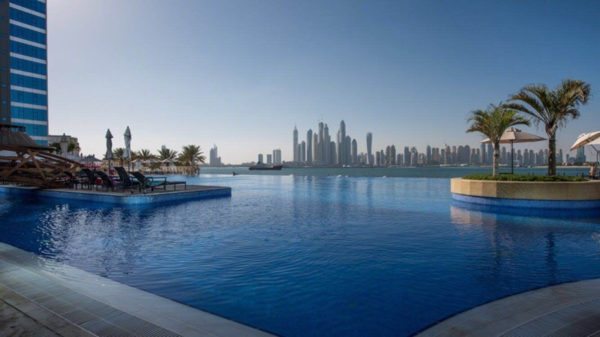 Real estate investor and philanthropist Louis Glickman is famously known for saying "the best investment on earth is earth." As a man who made his fortune in real estate, it's safe to assume that he knew what he was talking about. But, does his wisdom carry over to the general population? Let's take a look at some of the positives and negatives of investing in real estate, and then you can decide for yourself.
POSITIVE – Real estate is a tangible asset
You can touch and see your investment. It's a physical property, not a display on a computer screen or on a TV-news ticker as with stock market investments. If you're a hands-on type of person, you'll likely feel much more in control when investing in real estate.
NEGATIVE – Homes can be a hassle
Your real estate investment will likely require emergency repairs, as well as regular maintenance and upkeep. This can require some serious time investment, depending on the property, as well as additional financial investment, especially if you rely on subcontractors to handle the work for you.
POSITIVE – Source of steady income
Keeping your real estate investment properties filled with good tenants guarantees a steady and consistent monthly income. Those regular checks can be a real boost.
NEGATIVE – Not a liquid asset
Money kept in a back can be withdrawn at any time. The stock market is a quick, buy-and-sell environment. Real estate investing, however, is a very time-intensive process. Even if you are lucky enough to find a buyer for a home you're planning to flip on the same day you purchase, you'll have to first go through the entire paperwork process, which frequently takes several weeks. In order to get cash out of your investment property, you'll need steady renters, or you'll need to borrow against the equity.
POSITIVE – True value, regardless of economic climate
There is always value in real estate. It fulfills a basic need. Even when the economy is at its lowest of lows, people will always need a place to life. It is certainly possible to lose money in real estate, but any property that you own free and clear is an asset with true value.
NEGATIVE – Your liabilities are high
When you own stock in a company, you are not directly liable for any illegal or underhanded business that company may conduct. But when you own real estate, you are liable for the actions of your tenants, regardless of how they occur. If someone slips and falls on the steps of your investment home, you are the one who will be sued. Additionally, you, as the owner, bear the burden of maintaining proper insurance for the property. As real estate investing involves a hard asset,the risk profile is an inherently different form of investment than early stage investing.
There is also one other side of real estate investing that has emerged in recent years and opened up this form of investment to a much larger pool of potential investors – online real estate investing via crowdfunding. Let's take a quick look at some of the benefits provided by this mode of investing.
More readily available transparency
The technology of online real estate crowdfunding platforms has changed the expectations of today's investors. They've come to expect a certain level of readily-available information and disclosures. According to Investment Management Services, "Investors want their real estate holdings and relationships to be as accessible and transparent as their online banking and brokerage accounts. They want all the available information at their fingertips, not just the required minimum mailed periodically in a legal document."
Depth of property and opportunity detail
Online real estate crowdfunding platforms afford potential investors the opportunity to research and explore their potential investment opportunities in much more detail than traditional methods.
Increased communication
Today's always-connected, 24/7 world has changed the way we communicate and our expectations of communication. In the world of real estate investing, "customers now expect and demand real-time updates on their mobile phones. Transactions are documented instantaneously. Legal disclosures and investment details should be available from almost anywhere with a user-name and password." (source)
Ability to create a highly diversified portfolio of real estate assets
Investing in real estate through online venues opens an investor up to a worldwide array of possibilities that would otherwise be inaccessible.
Ultimately, deciding whether or not you want to get started down the path of real estate investing is a personal decision that requires much thought, research, and consideration of your current and future financial situation. The highs of real estate investing can be very high indeed, and there is certainly ample opportunity to turn your investments into serious money makers.
---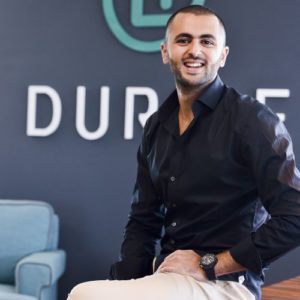 Waleed Esbaitah is CEO and founder of the Dubai-based real estate crowdfunding platform, Durise. Waleed has spent the last eight years receiving an education in various countries around the world. After attending Institute Le Rosey in Switzerland for three years, Waleed went on to complete a Bachelor's Degree in Business and Administration with a focus in Finance from the George Washington University in Washington DC. Waleed has always had a passion for entrepreneurship, venture capital investments, and the tech industry as a whole.

Sponsored Links by DQ Promote