ASMX Sets Out to Tame "Wild West" of Reg A+.
ASMX Capital is a "one stop shop" for Reg A+ funding. Founded by Wes Johnson and David Dobkin, the duo envisions a platform that provides a full suite of advisory services for smaller companies seeking to raise capital under Reg A+ while providing an element of liquidity with their forthcoming auction style, marketplace.
Dobkin recently predicted the quantity of Reg A+ issuers would increase in both quality and quantity.  His platform will "tame this Wild West of Reg A+ security offerings."  Dobkin also believes that, over time, institutional and professional money will be attracted to Reg A+ offers. Adding larger, more sophisticated capital to the mix will fuel a more robust funding ecosystem while driving economic growth.
ASMX states it has the horsepower and expertise in place to become a prominent platform in these online offers.  Crowdfund Insider recently corresponded with Dobkin to learn more about the LA based ASMX platform.
---
Crowdfund Insider: You are pretty optimistic for the growth of issuers using Reg A+. Why do you think it holds such promise?
David Dobkin: RegA+ provides a new, easier avenue for issuers to raise capital via the public.  Sub $50mm IPOs used to be part of the norm.  Some of America's best known companies went public early in their life cycle, including Intel, Apple and Cisco.  Raising capital via the public markets used to be easy, but that disappeared.  RegA+ is the reinvigoration of small IPO.  We are going to see lots of companies that don't fit the mold for VC come out via Reg A+.  Good companies will be identified and get funding.
Crowdfund Insider: How long do you think it will take the finance industry to get up to speed on Reg A+?
David Dobkin: The industry as a whole will monitor the sector until several larger profile deals are completed.  Once the industry gets comfortable, RegA+ will be no different than any other financial deal.  I anticipate that market will mature in 3-5 years.
Crowdfund Insider: You predict institutional money will start moving in. What will be the catalyst?
David Dobkin: Once institutions see secondary market liquidity and the capability to bypass fund managers to get into earlier stage deals, institutions will begin to allocate some of their private equity into this arena.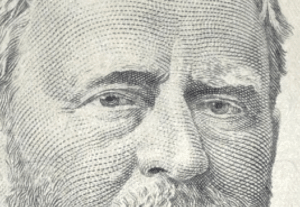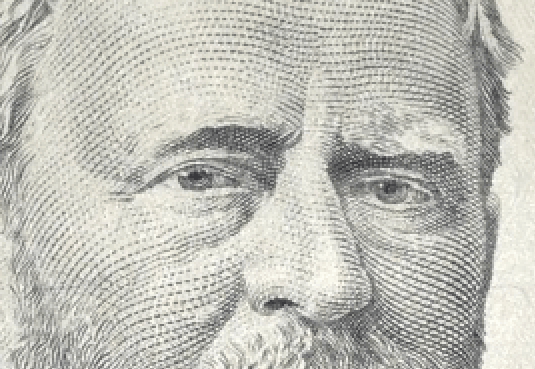 Crowdfund Insider: You described Reg A+ as being like the "Wild West" – can you elaborate?
David Dobkin: Currently, there are many issuers who are pure start-ups.  These are not seasoned companies, nor are they being advised by investment bankers or other advisors.  These deals are not likely to garner much investment interest, and they will be used as examples for why RegA+ does not work.  Regulation A+ is simply a regulatory structure for companies to get securities registered for public distribution.  Each deal and issuer should be viewed on its own merits.  Once the process is better understood, you will see a lot more companies view RegA+ as a means to raise capital.
Crowdfund Insider: How are you sourcing quality issuers?
David Dobkin: We keep an eye out for interesting companies and entrepreneurs with proven track records.
There are three types of who will succeed with Reg A+ registrations.
1) High-velocity companies – These are generally science backed companies with lots of developed IP, that are still pre-revenue, but very close to their market entry.  Their IP mandates a large market share and sufficient protection.  Once in the market, their revenues will be sizeable.
2) Profitable middle market companies that are not necessarily moon shots, but will provide consistent returns.  These companies will be interested in liquidity as well as raising additional capital for growth.  Investors will be interested in consistent returns.
3) Dividend yielding entities, REITs and Debt products that provide higher fixed returns than other accessible vehicles.  Investors will gravitate to the higher returns.
Issuers that fall into these buckets are reviewed on their individual merits and would go through due diligence and traditional underwriting.  Companies deemed ready and investible will moved forward.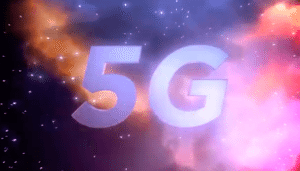 Crowdfund Insider: How did you connect with Teraphysics? How is the TTW portion progressing?

David Dobkin: Teraphysics They found us.  Their CEO heard about our platform and contacted us.  We reviewed his company and it is truly a shining example of a JOBS Act company.  Interest overall for the deal has been exceedingly high.  Given that we syndicate our deals through traditional investment channels, we don't do TTW.

Crowdfund Insider: ASMX is launching a secondary trading marketplace. How will you compete with OTC or any other exchange?

David Dobkin: Early stage issuers and investors are generally "buy and hold".  They don't need instant liquidity, rather, they need the option for exit.  Our marketplace is designed as a slow market, like eBay to allow for liquidity, but not be a rigorous market.  We expect issuers to up-list to other exchanges as they mature.

Crowdfund Insider: How will you drive liquidity?

David Dobkin: See above

Sponsored Links by DQ Promote