One of the biggest challenges for online lending firms in China is the lack of credit data for prospective borrowers. As Chinese regulators tighten up the peer to peer lending sector, Fintech providers are moving in to help improve the service. ZestFinance is one of these platforms that uses machine learning to crunch massive data to create actionable credit scores.  In recognition of what they have accomplished, China search giant Baidu (NASDAQ:BIDU) has invested an undisclosed amount in the firm.
The two companies will now partner to improve credit scoring information in China by combining ZestFinanance's Fintech with Baidu's search and payment data.
"At ZestFinance, our mission is to make fair and transparent credit available to everyone," said Douglas Merrill, founder and CEO of ZestFinance. "This investment from Baidu will help further our mission, particularly in the fast-growing Chinese credit market. We're thrilled to work with Baidu to turn search data into credit data."
China is the largest peer to peer lending market in the world. It dwarfs other countries in in the online lending sector in volume and reach. P2P has moved in to fill the void of access to credit – something traditional state banks were poorly positioned to provide. While China is huge, it sounds like ZestFinance wants to pursue other markets in the region too.
Tony Yip, Global Head of Investment, Mergers and Acquisitions at Baidu, said of the investment;
"ZestFinance's unique ability to analyze and process complex, disparate data to make accurate credit decisions is very valuable to the Chinese credit market, where a centralized credit scoring system has yet to emerge. ZestFinance will be an important technology partner for Baidu going forward, and we look forward to working together to help transform the financial services market in China."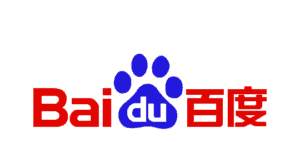 Better credit data means more affordable loans to consumers as it lowers lender risk.
ZestFinance was founded in 2009 by Douglas Merrill and a team of former Googlers. The company is headquartered in Los Angeles, California.