Goldman Sachs (NYSE:GS) announced earnings yesterday and beyond beating market expectations, the investment bank revealed some of its intentions on the forthcoming launch of its online lending platform later this fall. The news that Goldman Sachs was moving into the online lending sector came over a year ago when Quartz got a copy of an internal memo following the hire of  Harit Talwar following his departure from Discover in April 2015.
Earlier this year, Stephen Scherr, Chief Strategy Office of Goldman Sachs, clarified the banks strategy, following the acquisition of $15 billion of deposits from GE Bank, stating the growing deposit base could support their peer to peer lending strategy.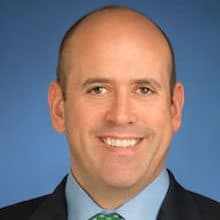 During the earnings call, Goldman Sachs CFO Harvey Schwartz updated on their online lending approach;
"We are taking a very deliberate and methodical approach to this effort. We are looking to build a durable business so it will take time."
Asked specifically about the GE Deposit acquisition, GS Bank and an update on the online lending progress, Schwartz explained;
"We view those as separate. Having said that, the acquisition went well adding in excess of $15 billion of deposits to the firm …  We have had in excess of 20,000 consumers open up new accounts with us. We have had very significant growth in a short period of time. It really speaks to the brand strength."

"In terms of the longer-term objectives, we hired Harit over a year ago and he has been a fantastic addition to the team. He has built a very capable team over that period of time … we are keenly aware this is a new business opportunity for us and importantly a new client base. One of the things we did was to reach out to thousands of consumers to really understand what they want and what are their borrowing priorities. Through that we learned some things that are probably not that surprising. They want a product that is simple, straightforward that provides a lot of value. They also want a high quality user experience. What we've attempted to do is to take all of this feedback and develop one product which we plan to launch later this fall. So that is where we stand."
Asked to clarify what GS mean by one specific product, Schwartz pointed to unsecured consumer loans putting Lending Club and Prosper right in their cross-hairs.
Slow build…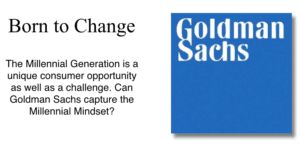 An analyst from JMP asked the question;
"Is there a case for buying something? … So you get to a critical mass more quickly?"
Schwartz qualified the query as a very good question;
"…We will just weight the costs and benefits of acquiring versus building in house. This particular effort when we looked at it we  really felt like it was best designed from scratch. The reason for that is we are kind of uniquely positioned. It allows us to leverage our technology skills, and our risk skills … if you look at the competitive landscape there are benefits that online lending platforms provide to consumers and there are benefits for large commercial providers of credit … we are really looking to bridge the gap between those strengths and offer consumers, the best we can, a really thoughtful, differentiated product."
We well learn more this coming fall.

Sponsored Links by DQ Promote