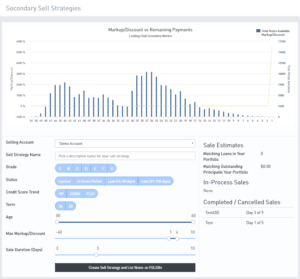 NSRInvest, a platform that provides institutional like investment tools for retail investors purchasing loans from Lending Club, Prosper and Funding Circle.  These marketplace / P2P lending platforms can provide solid risk-adjusted returns from a diversified portfolio of loans. When institutional money showed up, marketplace lending shot through the roof.  Big money uses sophisticated platforms to invest in these loans. NSRInvest is one of a few platforms that provides robust tools for the smaller investor. More info on their process is available here, but NSR has recently announced a decent upgrade to their platform including a secondary market.
In platform release notes from last week, NSR Invest stated that clients now have the ability to buy and sell Lending Club loans from the FolioFN Secondary Market.
"These highly-anticipated features to give our investors access to faster liquidity, faster cash deployment, and enhance the tools NSR clients have available to analyze their portfolios as well as any strategy or index views they may follow."
During the end of June, NSR Invest analyzed the Folio Secondary Market and the available loans.  They posted the averages at that time:
Note Size: $35
Markup/Discount: +4.12%
Interest rate: 16.71%
Yield to Maturity: 15.39%
Loan Age: 11.17 months
Borrower FICO Score at Origination: 686
Days listed on Folio: 4
Remaining Payments: 39
83% of loans have never been late on payments
89% are current on payments
Even split between FICO scores trending up/down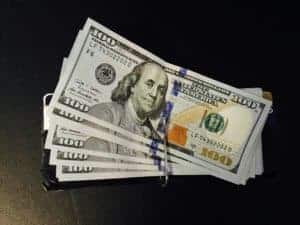 The average within this sample compared nicely to the overall Lending Club average of 13.15%, according to NSR, so sellers are typically listing loans associated with lower credit scores and thus higher risk.  Granted this is a small sample.
The application from FolioFN can be customized and fully automated so investors can create their own trading strategies.  NSR notes that investing in P2P lending tends to be a longer-term investment but facilitating liquidity, when you need it, is nice option to have.  NSR Invest also generates good analytical data for the smaller investor.