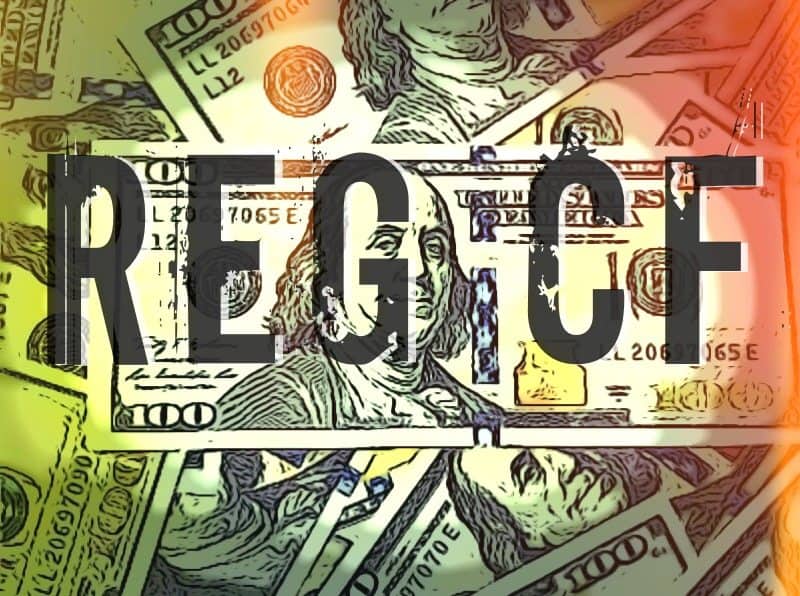 Crowdfund Capital Advisors (CCA), along with the help of Crowdnetic, has added some detail to the first 3 months of Reg CF / Title III retail crowdfunding.  CCA describes the progress as a "healthy start".  Reg CF, a securities exemption that lets small issuers raise up to $1 million from both accredited and non-accredited investors, became actionable in mid-May of 2016.
According to CCA, 82 campaigns have been filed with the SEC for $7.2 million of capital commitments.  Active campaigns have experienced an average commitment of $810 per investor.  The report states that issuers who set reasonable funding targets exceeded their goals by significant margins. Issuers who set "unrealistic expectations" are failing "equally as huge".
On average there are about 4 new companies raising funds each week. It does appear that 'week over week' more companies are filing with the SEC to raise under the crowdfunding exemption.
Some interesting data points:
Of the 82 that have filed, 61 of them are actively receiving funds (or have closed and hit their funding target).
Of all the active campaigns, the average amount raised as of today is $117,315.
The median Target Offering Amount (the minimum campaigns must raise in order to keep 100% of the proceeds) for all active campaigns is $50,000.
20 campaigns have exceeded their Target Offering Amount and are still actively raising or have closed.
12 campaigns have hit their deadline to reach the Target Offering Amount. Only 4 of those hit their Target and collectively received $1,756,406. The other 8 had commitments totaling $188,695. Since they did not hit their Target, by law, these funds are returned to investors.
21 campaigns have yet to start raising funds although 3 seem to have already passed their deadline to reach the target offering amount without receiving any capital commitments.
Average daily capital commitments are trending at about $96,000 per day. Tuesdays tend to be most active with Saturdays being the slowest day to raise funding. California is far exceeding every other state in both the number of offerings (28) and the amount of capital committed ($2,655,161).  Technology is the category with the most offerings but Food & Beverage is capturing the most money.  As previously reported, there have been three $1 million funding rounds – all on Wefunder.  The most active offer by number of investors is Legion M with over 3,000 investors.

Crowdfunding advocates point to the potential to create jobs and drive economic growth. CCA says they are impressed with the initial job data. The initial report says these companies represent 286 jobs but once funding is completed – much of that capital will go to new hires.

It will take some time for the Reg CF industry to find it stride but overall the initial results appear encouraging. Innovative companies are raising growth capital and smaller investors are getting engaged to help young companies succeed.

Sponsored Links by DQ Promote