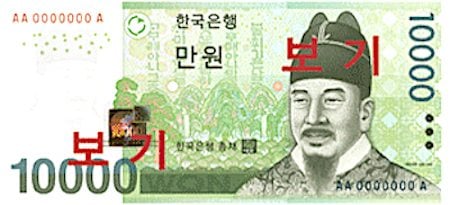 South Korea is claiming a "world's first" in launching the Fintech Open Platform designed to boost Fintech development in Korea, according to the Financial Services Commission (FSC). The Fintech Open Platform is described as a combination of a website where Fintech firms can download program commands used for development of Fintech services, and a physical space where they can run test operations of the programs they developed.
The FSC explains there is an open API system within Fintech Open Platform that provides program commands needed when programming Fintech services with banking functions including money transfer and balance check in the form of standardized application programming interface (API).
Previously, financial service innovators had to sign separate contracts with each commercial banks in order to embed banking services in their programs. FSC provides an example of the challenges that are no more;
For example [in the past], even if a Fintech firm signed a contract with Bank A and launched a money transfer application linked with the bank, it had to sign different contracts with other banks separately because the program isn't compatible with other banks.
The open API incorporates 16 commercial banks and 25 securities companies in a unified format. A Fintech startup may now develop a housekeeping book application with bank balance check function just by downloading a balance check API from the open API system.
All of this is designed to remove barriers to financial innovation and allow entrepreneurs to more easily create more services that can help consumers and businesses. The Korea Financial Telecommunications & Clearings Institute and Koscom will provide virtual data and simulation environments for Fintech firms to run test operations of their Fintech services, and offer technology consulting services. The Financial Security Institute will ensure the stability of Fintech services and financial consumer safety before the launch of the services.
Fintech has recently risen to the forefront in Korea as policy makers have recognized the strategic importance of enabling an ecosystem where financial services may innovate and become more competitive on a global basis. Korea has also created a Fintech Bridge with the UK – one of the leading countries in the Fintech sector.