Qudian.com announced to exit from campus installment market in which it used to be the leader, and turned their focus on consumer finance.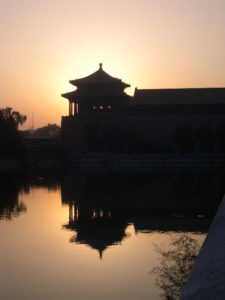 Qudian.com (previously named Qufenqi.com) announced this week that they would exit from the campus installment loan market, and made consumer finance for non-credit card communities as their core business. Qudian.com was once the leader in China's campus installment loan market, with a total registered user volume up to nearly 20 million. He Hongjia, co-founder of Qudian.com, said the business transformation had started in 2015 and marketing for campus installment loans had come to an end earlier this year. Once the remaining student users graduate, Qudian.com will withdraw entirely from campus market. (Source: Sina Finance)
Ant Financial set up the first global consortium of green internet finance with UNEP.
On September 5th, Ant Financial set up the first global consortium of green internet finance with United Nations Environment Program. Globally speaking, the current green finance is mainly about green credit, green bonds and green development funds intended for large corporations and projects. The green market is of great potential, yet lacks in innovation. It is believed that "Internet + Green Finance "would promote the collaboration between individuals and SMEs, and make green finance an essential part of everyday life. (Source: YNET.com)
Former president of WeBank.com Cao Tong and his team launch China's first ABS cloud platform in Xiamen.
One year after leaving WeBank.com, Cao Tong and his team launched China's first ABS cloud platform in Xiamen this week. Through this self-service platform, users can input and upload data, form a capital pool, design and issue products based on the data. Cao said that most of China's internet related innovation targeted individuals. However, he believes that as the industry develops, more opportunities and space shall emerge for institutional B2B opportunities, and ABS would one of them.  (Source: Finance QQ)
Online mutual insurance platform YIQIHUZHU.com announced a Pre-A round fund of ¥30 million.
Online mutual insurance platform YIQIHUZHU.com got a Pre-A round fund of 30 million RMB. The investment was led by Yi Capital. Matrix and Morningside Ventures, which had invested in the angel round, also participated in this round.  It is estimated YIQIHUZHU.com has acquired an angel round of millions in June.
Current registered users of this platform are about 450,000. There are now 21 people on the operating team. Services are provided through the official WeChat account of platform. (Source: 36kr)
The official site of National Internet Finance Association of China launched this week.
On September 8th, the official site of National Internet Finance Association of China launched, along with the association's official WeChat account.  It was said, in the future, the site would provide services like member queries, membership applications and management.  Current members of this association include Hongling Capital, PPMoney, China Rapid Finance, Jimu.com, and more. The second round of member recruitment is said to begin in early 2017, and may set up a higher access threshold with recommendations from local regulation authorities.  (Source: WDZJ.com)
Internet insurance in China (2011-2015): market penetration rate rose from 1.6% to 48%, total user volume added up to 330 million.
From 2011 to 2015, China's internet finance industry has achieved a profound degree of growth in market penetration rate (from 1.6% up to 48%) and huge user volume of 330 million. Industrial communication data shows that the leading position in internet property insurance selling belongs to PICC (44%), Ping An (31%) and CPIC (6%). According to the "Market Report of Internet Personal Insurance on the First Half Year of 2016 ", though there were 7 small and medium insurance companies among the 10 companies with the fastest growing, large and listed insurance companies enjoying overwhelming advantages with insurance cases. (Source: ccstock.cn )
---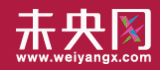 WeiyangX is the most influential website focusing on fintech in China. The site covers the latest news, industry data analysis, business practices, and in-depth fintech cases in fintech. WeiyangX is incubated by Fintech Lab.
Founded by Tsinghua University's People's Bank of China (PBC) School of Finance in 2012, the Fintech Lab is the first and leading research entity dedicated to leading best practices, promoting interdisciplinary innovation, and encouraging entrepreneurship in the field of fintech through scientific research and innovative project incubation.