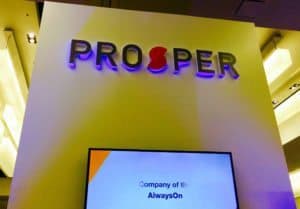 Prosper Marketplace has published their monthly loan report and for investors in the marketplace lending things are looking pretty good. Prosper states that the 2016 portfolio is on track to have the highest estimated return since 2013. This is alongside the highest average FICO to date. Estimated returns on August 2016 production continues to be just over 7% on average. The performance improvements were said to  be the result of "policy interventions" made during the past year. Although delinquency rates for 2015 loans remain elevated in comparison to 2013 and 2014 vintages, Prosper is of the opinion that internal adjustments will "positively impact delinquency in the new 2016 vintages."
Monthly loan averages stood at $13,541 per borrower with the weighted average borrower rate at 14.79%. Weighted average estimated return adjusted for expected losses came in at 7.19%.
Prosper recently commenced publishing monthly updates to help their investor community better understand performance trends and to provide them with the information and tools needed to invest through the Prosper platform. Prosper, along with all online lenders, went through a difficult period during the first half of 2016  as funding channels dried up. The marketplace lending platform appears to be regaining their footing having reestablished funding channels to supply credit demand.