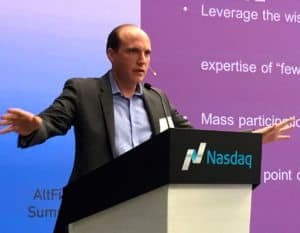 RateSetter has released its accounts for 2015 – 2016.  According to their financial results, top line revenue increased 46% to £18.5 million from £12.6 million versus prior period. The increase in revenue was paired with a pre-tax loss of £4.9 million compared to a pre-tax profit of £476,000 for the year prior. RateSetter explained that results were driven by an accounting decision to charge fees over the lifetime of the loans instead of charging upfront.  RateSetter stated that if fees had been charged upfront the peer to peer lender would have recorded a pre-tax profit. RateSetter is one of the UK's largest marketplace lenders, and has lent more than £1.4 billion to UK individuals, businesses and property developers, including £500 million during 2015. Overall, results were said to be in line with expectations.
Rhydian Lewis, CEO and co-founder of the online lending platform, commented on the results;
"Having turned a small profit in 2013-14 and 2014-15, proving our model, we've deliberately planned and delivered an increased level of investment into our business. That investment is already starting to pay off. The switch from up front to recurring fees was not a decision we took lightly. However, it greatly enhances the sustainability of our business – we strongly feel that it will prove to be a very positive development and anticipate that others in our industry will follow our lead. Being an early stage lending business is tough and you are prey to negative selection. However, we are now beginning to see P2P work and attract more investors and better borrowers."
RateSetter said it expected to record a loss during the forthcoming year as the company continues its strategy of driving growth and scaling its platform.
RateSetter shared additional information regarding their operations including;
Major investment in financial year 2015-16; will continue in 2016-17.
Loans under management increased by 70%, from £341 million on 31 March 2015, to £581 million a year later.
The number of active investors grew from 18,608 to 31,036 over the same period.
Today these figures stand at £640 million and 36,310 respectively – with a 70% increase in new active investors in the period since the EU referendum compared to the same three months last year.
The decision to charge fees over the lifetime of loans was made in 2015 and was described as aligning with investors while reducing the pressure to lend in order to generate revenue when credit conditions were poor.

RateSetter's Provision Fund has ensured that no investor has ever lost a penny since RateSetter launched in 2010. In 2014, RateSetter became the first marketplace lender to launch with a retail licence in Australia.

Sponsored Links by DQ Promote