On Monday, co-founder and CEO of Kickstarter, Yancey Strickler, announced the official launch of the funding portal's new project, The Creative Independent.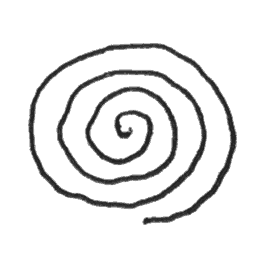 As previously reported, The Creative Independent is described as a "growing" archive of the creative processes and is on a mission to help bring creative projects to life. It was revealed:
"On thecreativeindependent.com, we'll publish interviews with creative people that won't only focus on a subject's latest work; instead, we'll explore ongoing themes, the process of making, and how creativity enriches the lives of people in the everyday world. What is the definition of creativity? What is the definition of independence? Why are they important, and especially together? Can you be creative if you don't show your creation to anyone? Can you be independent if you're one thread in an overall tapestry? Is creativity inherently good? Is it okay to be dependent? (These are some questions we'll explore.) Individuals from a broad range of disciplines (art, music, literature, film, etc.) will tell their stories. There will be no ads. We believe these stories will amass into something over time, hopefully something valuable and rich."
Sharing details about the project, Strickler stated:
"Each weekday The Creative Independent will publish one essay or interview from an established or emerging artist in which they discuss their practice, their process, and the struggles and triumphs that come with it. The Creative Independent is unique in that 100% of its content will come from practicing artists and creators. Over time we hope to amass a kind of oral history of the creative process that can be searched and consulted to help educate and inspire those who create or dream of creating."
The Creative Independent is notably led by Brandon Stosuy, who previously led editorial operations at Pitchfork. Yancey noted that Stosuy is a music curator for MoMA PS1, National Sawdust, and the Broad Museum. He is also a published author and has artistically collaborated with Matthew Barney.
The first piece published today by the Creative Independent was written by poet Eileen Myles. Strickler added in the next few days he and his team will be publishing pieces from artists such as Ian Mackaye, Björk, Leiomy Maldonado, Shantell Martin, and Philip Glass.