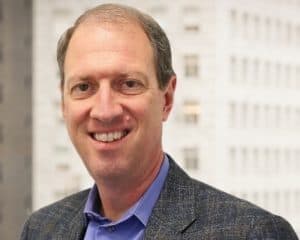 Lending Club (NYSE:LC) has been on a steady pace rebuilding its executive bench.  Today, the largest marketplace lending platform in the US has announced a new General Counsel. Russell Elmer has been named as the new GC replacing Jason Altieri who has been Lending Club's GC for the past seven years. As one would expect, Elmer will be reporting to Lending Club CEO Scott Sanborn.
Elmer is no stranger to Lending Club having spent two years at the online lender from 2012 to 2o14. Most recently Elmer has been Deputy GC and Corporate Secretary at PayPal so he has plenty of Fintech/ payments exposure. Elmer has also been General Counsel at Pricelock and General Counsel at E*Trade. He was also a Partner at Gray Cary Ware & Freidenrich (now DLA Piper) where he spent nearly a decade. Elmer is expected to oversee all legal matters including corporate securities, M&A, corporate governance, government and regulatory affairs and litigation.
"I'm thrilled to welcome Russ back to Lending Club as General Counsel," said Scott Sanborn, CEO of Lending Club. "I believe his deep legal experience at the intersection of technology and finance as well as his hands-on knowledge of our business will allow him to be incredibly effective as we enter Lending Club's next phase."
Elmer pointed to working with regulators and policy makers as playing a critical role in shaping marketplace lending.
"I'm excited to be returning to Lending Club to build on the success the company has already achieved."