On Monday, real estate marketplace lending platform Money360 announced it provided a $8.5 million bridge loan for the refinancing of a K-12 charter school located in Spartanburg, South Carolina. According to the platform, the new loan will allow the borrower to pay off a maturing seller-financing loan, which had a higher interest rate, and provide $4.8 million cash out for impending near-term buildout of additional classrooms and facility space for the school.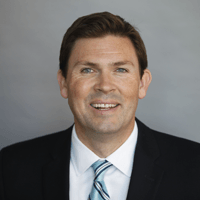 Money360 founder and CEO Evan Gentry, stated:
"This transaction reflects a scenario typical for many commercial property owners who are facing loan maturation and have been squeezed out of the traditional CMBS market. We were drawn to this transaction because the borrowers had already invested a substantial amount of their own capital into the property and had an excellent track record in developing this property type."
Money360 added that the new loan term is fixed for two years, includes an interest-only payment, and has a limited prepayment penalty. The news of the bridge loan comes just a few months after the marketplace lender officially surpassed the $100 million in closed commercial real estate loans with the completion of $15.25 million in recently closed loans. 
Money360's recent transactions does include a bridge loan for the acquisition of a multifamily property in Tucson, Arizona; a bridge loan for the renovation of a full-service boutique hotel in Aurora, Ohio; cash-out permanent financing for a single-tenant retail building in Dayton, Ohio; and a bridge loan for the refinance of an anchored shopping center containing 206,257 square feet of rentable area in Jacksonville, Illinois.