KPMG Australia has released some "key takeaways" from their Fintech Accelerator mLab, a program that was launched in August this year. The approach was to match authorised deposit taking institutions with early stage Fintech firms. The accelerator program included seven Australian mutual banks and credit unions: Beyond Bank, CUA, Greater Bank, Heritage Bank, IMB Bank, Police Bank, and Teachers Mutual Bank.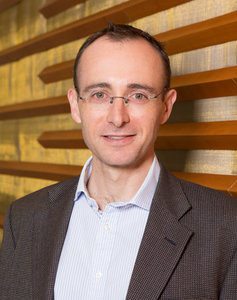 James Mabbott, Head of KPMG Innovate, stated, "the outcomes speak for themselves: We identified 18 qualified collaboration opportunities between the Fintechs and mutuals and 10 are already happening."
"Established and traditional industries often struggle with adapting to the pace of change. mLabs has been an experiment in making this possible. By focusing on a collaborative approach to innovation, we have demonstrated what can be achieved by connecting best-in-class startups with established market players," said Mabbot.
Ian Pollari, Global Co-Lead for KPMG's Fintech practice, said;

"Bringing together leading mutuals and fintech ventures to solve the 'here and now' problems, as well as explore emerging areas of opportunities, such as blockchain, wearables and data analytics was exciting for everyone to be a part of … We look forward to continuing to work closely with … them through execution of their proof of concepts and have already started planning for next year's program."

KPMG stated that the program saw many of the seven mutual banks and credit union participants engage directly with fintech startup to co-create products and apply new ways of thinking to their business.

"The mlabs experience has given us some further valuable insight into the unique, accelerated process of prototyping new products and services," said CUA Chief Digital Officer, Sue Coulter. "The program was also an excellent opportunity to work with startups who continue to challenge financial institutions to 'lift their game' and provide fresh ideas around products and services that cater to customers' needs."

The Fintech startups participants were curated by KPMG and selected based on input from mutuals around areas ripe for innovation. The KPMG Mutuals Fintech Accelerator is expected to return in 2017.

Sponsored Links by DQ Promote