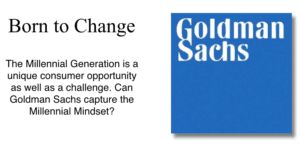 Fitch Ratings is out with a note on Goldman Sachs' foray into the online lending market. Fitch says that Marcus, Goldman's recently launched lending platform, seeks to combine the best of both Fintech and the stability of being a more traditional bank. Marcus is differentiated from the majority of other consumer online lenders given its access to deposit funding and relative to commercial banks given its lack of legacy challenges.
Fitch labels this most recent initiative by Goldman as a "departure for the firm". Goldman has traditionally been highly focused on its institutional business and high-net worth private client business. The consumer lending activity will initially have a limited impact on Goldman's financial performance, states Fitch, owing to its measured rollout and the limited size relative to overall assets.
Goldman acquired the online deposit platform from GE Capital earlier in the year, which opportunistically included $16 billion in deposits. This means that Marcus can dodge some of the issues that other online lenders, like Lending Club and Prosper, have recently encountered. Fitch believes Marcus will be a formidable competitor to existing players.
Fitch also said Goldman's 'A/F1' ratings reflect core strengths in the investment banking and capital markets businesses, backed by strong capital, conservative liquidity and robust risk management. Fitch stated profitability at Goldman has been challenged in recent years by lower net revenues linked to a shrinking trading business – similar to other investment banks.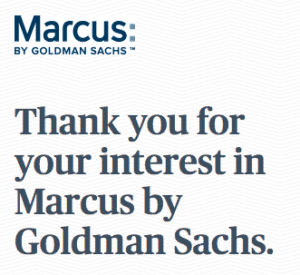 Regulatory capital requirements have also contributed to falling returns, with Goldman's return on equity slipping into the single digits and below Fitch's estimate of the firm's cost of equity of 10%-12%. The significance of capital markets-linked revenues contributes to a high degree of volatility in Goldman's earnings. Fitch believes this is likely to remain significant over the medium term.
Fitch believes that if Marcus is successful, it could be an initial step toward asset and earnings diversification for Goldman and could provide it with important insight and market intelligence as Fintech's reach into traditional financial services continues to expand.