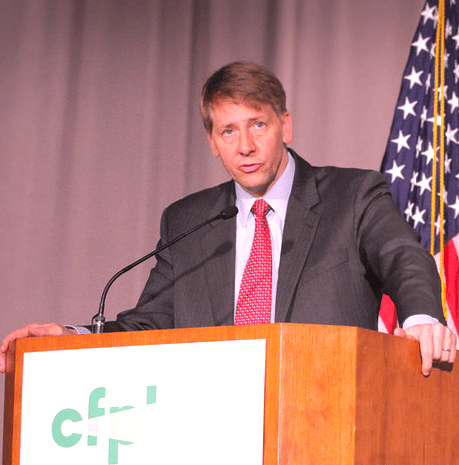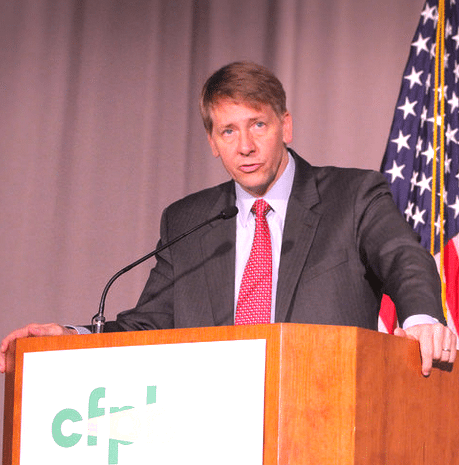 The Consumer Financial Protection Bureau (CFPB) has published a report on financial innovation. Entitled "Project Catalyst Report: Promoting Consumer Friendly Innovation", the document is an effort to position the young regulatory agency as embracing changes in the financial industry that are deemed beneficial.
The CFPB stated;
"This report also highlights various market developments that have the potential to produce benefits for consumers. These developments are emerging from FinTech startups and traditional financial institutions, and include new products, services, and trends as well as promising areas where potential barriers to innovation exist."
CFPB Director Richard Cordray commented on the report;
"Innovation has enormous potential to improve the financial lives of consumers. At the same time, market developments cannot skirt the need for strong consumer protection. Through Project Catalyst and other Bureau activities, we are working to expand our own knowledge and to foster a consumer financial marketplace where emerging products can be developed that are safe and beneficial for consumers."
Project Catalyst is an effort to engage with innovative Fintech firms to exchange information and perhaps collaborate with businesses attempting to provide new services. The CFPB's "Trial Disclosure Waiver Policy" may be utilized to enable innovators to conduct controlled disclosure testing and to explore new and more useful ways to inform consumers of the costs and risks associated with financial products. The CFPB also stated that their "No-Action Letter Policy" provides another way in which they may reduce regulatory uncertainty.
Project Catalyst was originally launched in November of 2012.  This report summarizes Project Catalyst's work to date and describes various market developments that have the potential to produce tangible benefits for consumers.
The CFPB has recently come under fire on several fronts. A federal court case found the CFPB's structure "unconstitutional". House Financial Services Committee Chair Jeb Hensarling described the CFPB as "arguably the most powerful and least accountable Washington bureaucracy in American history". The CFPB was created under the Dodd-Frank Act and has quickly pushed into various sectors of the consumer financial industry.  The CFPB tallied over 954,000 complaints regarding consumer financial services as of August 1, 2016.
The CFPB said that "innovation was deeply rooted in the Bureau's mission and culture".
The report is embedded below.
[scribd id=328749819 key=key-VVdcyU6qdcUiYUtYNGdu mode=scroll]