Goldman Sachs (NYSE:GS) has launched its first advertising campaign that is aiming towards those in need of getting out of their credit card debt and looking for a fixed-rate, lower-cost personal loan.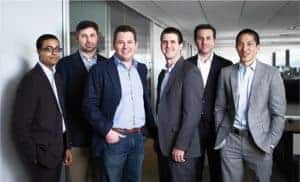 According to CNBC, The new 15 and 30-second campaign ad will appear on various video channels, including Facebook, Hulu, Pandora, and YouTube. It will feature the statement "Debt happens. It's how you get out that counts." Dustin Cohn, head of brand management at Goldman's consumer lending branch, Marcus by Goldman Sachs, stated to the media outlet that the bank is aiming to "destigmatize debt and help consumers explore new ways of managing their debt." The company will offer customers who are paying off credit cards with loans ranging from $3,500 to $30,000 for terms up to six years with average rates of 12 to 13 percent, which is notably a few percentage points below the typical card rates.
Check out the advertising ad videos below.