On Tuesday, Southern Cross Financial Group announced it has received its peer-to-peer license from the New Zealand Financial Markets Authority (FMA). The company, which was established in 1997, provides funding for property secured loans in locations through New Zealand.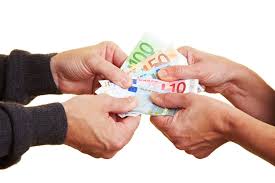 Sharing details about the lender, CEO of Southern Cross Financial Group, Luke Jackson, stated:
"Since Southern Cross Financial was founded in 1997, we've had a history of bringing investors and borrowers together, which over the last nine years has largely been through the contributory mortgage way of doing business – which we are now abandoning. Changes in legislation has meant that the old contributory mortgage model is no longer an option for us. We knew under the Financial Markets Conduct Act 2013 we would need to evolve and adapt; over the last 24 months we have explored the options, invested significantly, and are both pleased and excited with our transition to a peer-to-peer platform."
Jackson also claimed Southern Cross Financial's lending platform differed significantly from other peer-to-peer lenders because the company would front the risk by lending the money first, before offering investors an opportunity to buy the mortgage.
"We only provide loans through our platform that we have initially funded ourselves. While all our loans are equally made available to all our investors, if for whatever reason a loan is not taken up by the investors we are more than happy to retain it. Unlike other peer-to-peer lenders our loans are secured by the property, and we've been doing this for a very long time – we have the systems, processes, experience and backing that not only survived, but grew, through the global financial crisis."
Jackson added:
"We've been planning for [the license] for two years; we have independent management and 20 years of experience in doing complex deals."
Sponsored Links by DQ Promote