Alternative finance startup OpenTap is aiming to disrupt an environment where many creditworthy borrowers do not have access to short-term personal loans from the traditional financial services sector.  Founded in 2015, OpenTap is based in Chennai, India and seeks to grant access to short-term credit for the part of the Indian population that is "underbanked."  The startup is led by Founder and CEO Senthil Natarajan, who has deep international banking experiences, including leadership roles at Lehman Brothers, Credit Suisse First Boston, HSBC, Bear Stearns, JP Morgan, and Barclays Capital.  According to Natarajan;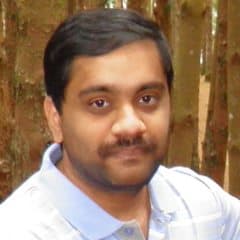 "OpenTap was seeded with an audacious dream of bringing over 200 million aspirational Indians into [the] mainstream and giving impetus to the inclusivity dream. Be it inclusivity in education, access to technology or medical help, changed lifestyles or then simply, [or] inclusivity in everyday scenarios. It is an early stage fintech company working towards financial empowerment of these people. We believe that we can eventually bridge gaps in the current banking system and ween people away from expensive credit options. Consequently, we have become an alternate source of finance with fairly competitive interest rates."
The startup operates on a peer-to-peer leading platform and INR 17 Crore loan book (a loan book worth up to 17M Indian rupee, or approximately 250K U.S. dollars), and has partnered with Trichy Rock City Finlease Limited on operations.  At the launch of the INR 17 Crore loan book, Natarajan said;
"We see that millions of salaried Indians with repayment potential are needlessly denied credit. A major segment of this population is neglected by traditional banks leaving them at the mercy of money lenders, who charge exorbitant interest rates. Addressing this gap and enhancing inclusivity has been the primary driver for the inception of OpenTap. We are already seeing a huge surge in demand from employers who want us to help out their employees with credit. With an INR 17 Crore loan book, we know that the demand will just get bigger. With our aggressive growth plans, we expect to increase our loan book to an ambitious INR 5000 Crores [approximately 73M U.S. dollars] by 2021."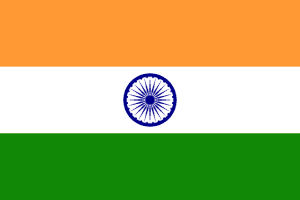 In addition to providing short-term loans, OpenTap also aims to shorten the approval timeline for loan applications to a mere 72-hours compared with longer timelines at traditional banks.
Not only does Open Tab operate in Chennai, but the company is also working in Bangalore and Nashik, and plans to expand into Trichy, Coimbatore, Pune, Ahmedabad, Visakhapatnam, and Vijayawada.
AlliedCrowds reported in August that India ranked number one on the list of top developing countries for alternative finance.