European Parliament is looking to adjust the prospectus requirement for small companies raising capital. This policy shift can directly impact the amount an issuer can raise using investment crowdfunding – across Europe.
Members of European Parliament have increased the lower exemption threshold, under which no prospectus is required, to €1 million (compared to 500 000 euro in the Commission proposal) to provide crowdfunding platforms with more flexibility and lessen the administrative burden.
Taking into account the different sizes of financial markets across the EU, member states would also have an option to exempt from the prospectus obligation offers of securities of a larger size; negotiators agreed to set the threshold for such an exemption between €1 million  and €8 million over a period of 12 months.  The current threshold stands at €5 million. The increase in the limit may be a significant catalyst for internet finance as more companies would seek to raise capital online.
Crowdcube, the largest UK based crowdfunding platform, commented on the new EU rules;
"This is fantastic news for ambitious businesses across the EU. Nearly 50 businesses have already raised in excess of £1 million on Crowdcube, with many, including goHenry which raised £4 million earlier on this year, being limited by the existing EU regulations. The new EU rules, which we have lobbied for, will pave the way for much larger crowdfunding rounds for a new wave of growth-stage businesses and is the latest sign that crowdfunding is now recognised as a vital and mainstream source of funding."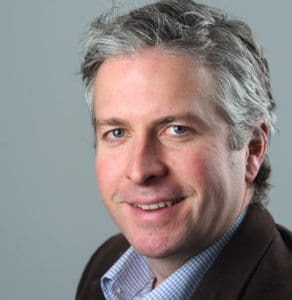 Paul Massey, Crowdcube's General Counsel, has been deeply involved in the new prospectus regulation.
"The announcement from Brussels on the forthcoming Prospectus Regulation is a massive step forward for investment crowdfunding across Europe. Increasing the lower prospectus exemption threshold to €1m will help to harmonise crowdfunding across Europe and open new markets. The rules will take time to come into effect, but increasing the upper threshold to €8m should enable established platforms like Crowdcube to continue to be global market leaders in equity crowdfunding, by allowing larger fundraises," said Massey.

"We will continue to work with policymakers on the finer detail of the new rules. Crowdcube is a pan-European platform and whatever the outcome of the Brexit negotiations, EU laws will continue to influence or define our sector for the foreseeable future."
Crowdcube raised over the mandated amount for a self-crowdfunding round earlier this year.  The platform filed a prospectus to enable the round.
The Parliament also stated that prospectuses published when securities are offered to investors or admitted to trading should be simplified and made cheaper so as to help the businesses and especially SMEs to find diverse sources of capital across the EU. The uniform rules for prospectuses and the information they disclose should protect investors while creating an efficient single market for capital, where they can put their money to work.
One of the core objectives of Capital Markets Union, for which the prospectus regulation is viewed as an essential step, is to facilitate SMEs' access to finance. Since SMEs usually need to raise lower amounts than other issuers do, the cost of drawing a full prospectus is disproportionately higher for these smaller companies.  An agreement was made to create a standardised and lighter EU Growth prospectus regime available for SMEs, issuers on an SME Growth Market with a market capitalisation up to €500 million and other small issuers who wish to raise less significant amounts of money of up to €20 million over 12 months period. Once approved, such prospectuses would benefit from the passporting regime and could be offered to investors across the EU.