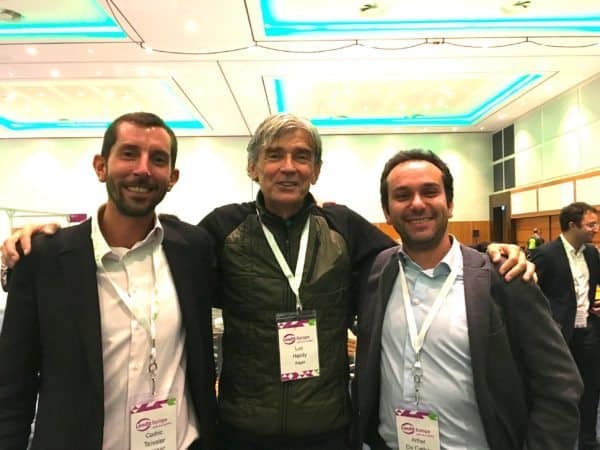 ---
Sage, a global leader in integrated business accounting solutions for SMEs has teamed up with online factoring platform Finexkap. Their joint cash management solution called in French Clic&Cash enables SMEs to trade their accounts receivables for cash directly from their accounting application.
Founded in 1981, Sage (LSE: SGE) is a 1st-generation Fintech which now serves millions of customers and has over 13,000 employees in 23 countries. In France, the company operates under the brands Sage and Ciel and counts over 600,000 SMEs as clients.
Founded in 2012 by Arthur de Catheu and Cédric Teissier, Finexkap pioneered online factoring in France. The firm offers to businesses a quick and flexible, entirely digitized factoring process. To date it has facilitated over €50 million of account receivables financing.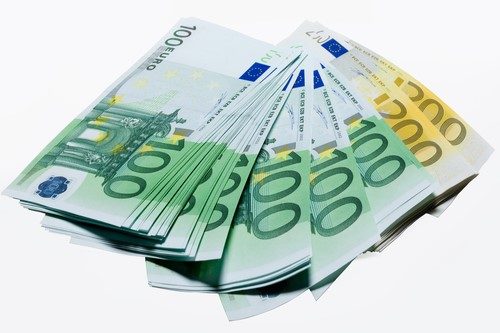 Cash advance at the click of a button
Through Clic&Cash, Sage and Finexkap combine their complementary forces to propose an innovative online cash management and cash advance solution that will help SMEs cope with liquidity shortages. In just one click, SME clients of Sage and Ciel can request a cash advance from Finexkap in return for invoices that are awaiting payment from clients. After careful risk analysis, they may receive a financing offer in less than 48 hours.
Sage Clic&Cash comes with a very competitive fee structure. Annual charges including all commissions start as low as 3.7%. Other benefits can be summarized as follows:
90-day cash advance at a competitive price
No commitment of duration or volume required
No personal guarantee required
Non-bank financing, hence a diversification of sources of liquidity
No subscription, renewal or cancellation charges
A fair and transparent fee structure, without hidden costs
A breakthrough in short-term financing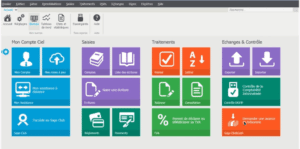 The direct integration of Finexkap's solutions into Sage's business accounting applications through an application programming interface (API) is a breakthrough in short-term financing. It extends and deepens the data available to the factor, hence the quality of its risk analysis. It also dramatically eases the distribution of factoring solutions, making the whole factoring process more efficient, smoother and more flexible, i.e. able to meet SME's one-off cash needs as well as recurring demands.
"The real-time analysis of data allows for a calculation of risk which is fairer and gives a boon to the availability of short-term financing at a competitive cost. The simplicity of using Sage Clic&Cash and its fast process of transferring funds democratizes access to this type of financing and solves the problem of late payments. The partnership between Sage and Finexkap is an alliance of expertise and data management, which uses an innovative approach to create alternative financing. Put simply, it is a 100% digital alliance", says Claude Cordier, Director of Product Marketing at Sage.
"Our partnership with Sage is built at the heart of our strategy of 'network lending', the purpose of which is to connect our services to software such as business management and accounting software that entails inter-enterprise credit data. Thanks to the strength of Sage, the market leader in business management software, several hundreds of thousands of small and medium sized businesses will now benefit from financing at a click in order to meet their cash flow problems", say Arthur de Catheu and Cédric Teissier, founding partners at Finexkap Group.
---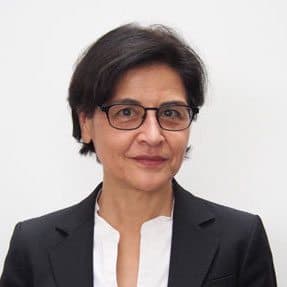 Therese Torris, PhD, is a Senior Contributor to Crowdfund Insider. She is an entrepreneur and consultant in eFinance and eCommerce based in Paris. She has covered crowdfunding and P2P lending since the early days when Zopa was created in the United Kingdom. She was a director of research and consulting at Gartner Group Europe, Senior VP at Forrester Research and Content VP at Twenga. She publishes a French personal finance blog, Le Blog Finance Pratique.

Sponsored Links by DQ Promote