Four primary investment funds have signed agreements with Credimi, an Italy-based online lending platform. The funds have subscribed the entire portfolio of (performing) commercial credits originated by the invoice financing platform in the first year. Credimi is the first fintech company authorized by Bank of Italy to the public financing activity, according to art. 106 of Testo Unico Bancario, entailing extremely rigorous control and governance requirements.
The four partners are Anima Sgr, Anthilia Capital Partners Sgr, BG Fund Management Luxembourg S.A. and Tikehau Capital. The agreement was described as reinforcing Credimi's uniqueness and the attractiveness of the asset class.
Unlike other similar products in Europe, the Credimi model foresees the subscription of the loans portfolio even before Credimi originates the commercial credits (Credimi focuses exclusively on the acquisition of performing receivables). This, alongside the proprietary risk analysis technology and Credimi's capability to carry out public financing activity, allows to instantly finance SMEs' invoices.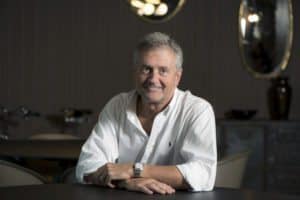 Ignazio Rocco di Torrepadula, founder and CEO of Credimi, commented on the announcement;
"It is great news both for professional investors, getting new opportunities in a difficult period, and SMEs which can instantly access short term financing. We are proud to launch a product able to support enterprises' growth and at the same time provide investors with a unique risk/return ratio, hardly achievable in other asset classes: interesting expected returns, combined with a less than 6 months maturity and low credit risk."
Credimi finances SMEs invoices after a thorough risk assessment process run alongside the expected loss rate estimated via a proprietary algorithm. The invoices financed are linked to 'real' traceable commercial operations originated by hundreds of SMEs, diversified for geography and sector, making Credimi loans unlinked to capital market trends.

The Credimi portfolio subscribed by the four partners is aligned for risk class and pays coupons quarterly. Credimi will directly invest in the portfolio a minimum 5% share, sharing credit risk with its partners.

Banca Finint and Studio Legale Gattai, Minoli, Agostinelli & Partners acted as advisors for Credimi in the set-up of the operation.

Find out more: www.credimi.com

Credimi offers an innovative digital financing solution to SMEs to easily cash their invoices in less than 48 hours with no fixed costs, in a very flexible and convenient way. Credimi is currently offering to its selected partners a supply chain finance product enabling them to easily finance their suppliers' invoices. Credimi will soon be available also to all Italian SMEs.

Sponsored Links by DQ Promote