The Dodd–Frank Wall Street Reform and Consumer Protection Act has become an iconic act of legislation for the Democratic party. Not because it is good legislation but because its demise represents a profound retrenchment of what they fought so hard to accomplish. This is a challenging world where ego can trump common sense. Dodd-Frank, created during the ruins of the Great Recession, was a reactionary bill that has most certainly cost the country more than it has saved it.  Incoming President Trump has said in the past it needs to go. House Financial Services Committee Chair Jeb  Hensarling has just released commentary that says Dodd-Frank is dust. It's gonna go.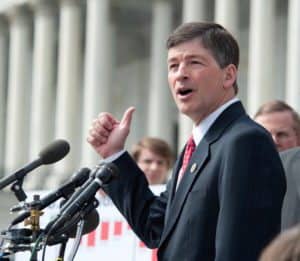 Speaking to Hew Hewitt, Hensarling said;
"I know it is a priority of President-elect Trump…He has said he's committed to dismantling Dodd-Frank."

"We have to repeal (Dodd-Frank) and replace it with legislation to insure that every American has the opportunity for financial independence. Basically, economic growth for all, bailouts for none."
Hensarling says Dodd-Frank is to household finances what Obamacare is to household healthcare.  Like the Affordable Care Act (or ObamaCare), Hensarling has some legislation in the queue to replace it: the Financial Choice Act.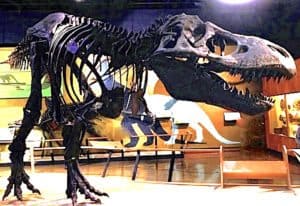 Estimates on the cost of Dodd-Frank to the economy have placed it around $36 billion (we all know the consumer always pays). This for a 6-year-old law that is still not fully implemented. Beset with questionable policies and incredible complexity, Dodd-Frank may have institutionalized too big to fail. So will it go the way of the Dinosaur? The new administration and a Republican-controlled Congress may be the comet that makes it extinct.