Commercial real estate marketplace lending platform, Money360, announced on Monday it provided financing to a commercial property owner to purchase a fully leased retail center in Mobile, Alabama.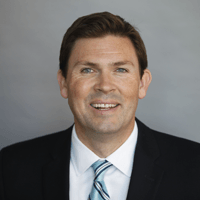 According to Money360, the $3,865,000 five-year loan is secured by the 1.61-acre, 16,710-square-foot Airport Boulevard Shops shopping center, which is 100% leased to four tenants: MovieStop, GameStop, FedEx Office and Panera Brea. The center was constructed in 2004 in the heart of Mobile's dominant retail corridor, commonly referred to as the "Miracle Mile." The lender noted that the loan is fixed for five years at 4.125% interest with a loan-to-purchase ratio of 75%. The highly experienced borrower, with properties throughout the United States, is under contract to acquire the property for $5.15 million.
Money360 founder and CEO, Evan Gentry, noted:
"This transaction featured a highly experienced borrower purchasing a retail center in a very strong trade area with many other national tenants. Our loan allowed the borrower to acquire the property and add it to an already impressive portfolio of retail outlets all over the U.S."
Earlier this month, the platform recently announced it closed a record $35.6 million in commercial real estate loans in December 2016. The month's transactions reflect short-term bridge loans for a mix of property types, including retail, office and industrial in California, Florida, and Illinois.