---

"We are convinced that the moment has come for Spanish banks and insurance companies to recognize the great opportunity that the whole country and financial sector have thanks to the impulse and promotion of Fintech. It is also the time to begin to promote strategies of collaborative innovation with startups that connect and integrate them with the national and international ecosystem."
Finnovista Pitch Day returns to Madrid on 2 February to continue analyzing the Spanish fintech ecosystem. When founded in 2013, Finnovista recorded only 50 startups in the sector; three years later, there were more than 207 Spanish fintech startups according to Fintech Radar Spain published in 2016, then indicating the sector had quadrupled in three years, stats largely in line with fintech's global trend. The number of fintech startups has likely increased.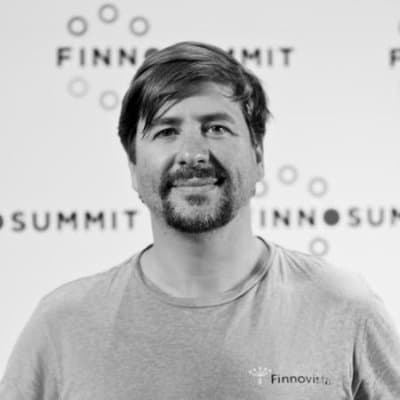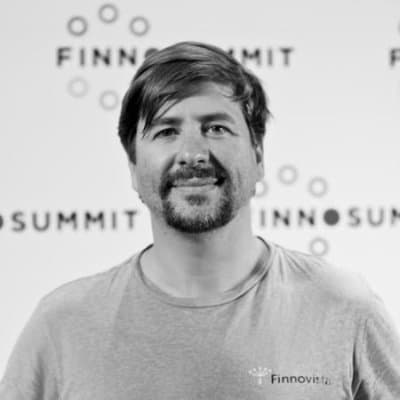 Cofounded by Fermin Bueno and Andres Fontao, also cofounders of Startupbootcamp FinTech LATAM, Finnovisita sees itself as an impact organization that accelerates Fintech entrepreneurship, builds bridges between startups and financial institutions and facilitates the transformation of advanced financial services and the eradication of financial exclusion.
Bueno has led the creation of Finnovista's platform which is composed of a collaborative network through startup competitions, accelerator programs, Fintech events and programs of Open Innovation sponsored by a variety of companies in Europe, United States and Latin America. Prior to co-founding Finnovista, Bueno earned his M.Sc in electrical engineering from the University of Seville and later an MBA from IE Business School. Earlier in his career he was part of an executive team that launched an impact accelerator for startups and an investment fund in Spain, where he was responsible for investment in a variety of fintech startups, including mobile, business software and semiconductors. Bueno also worked as consultant and technology researcher for some of the first mobile technologies in Europe.
I caught up with Bueno via email regarding Finnovista's upcoming Pitch Day in Madrid and to learn more about the current fintech landscape in Spain. Please find our interview below:
Erin: What engendered your launching the Finnovista Pitch Day events?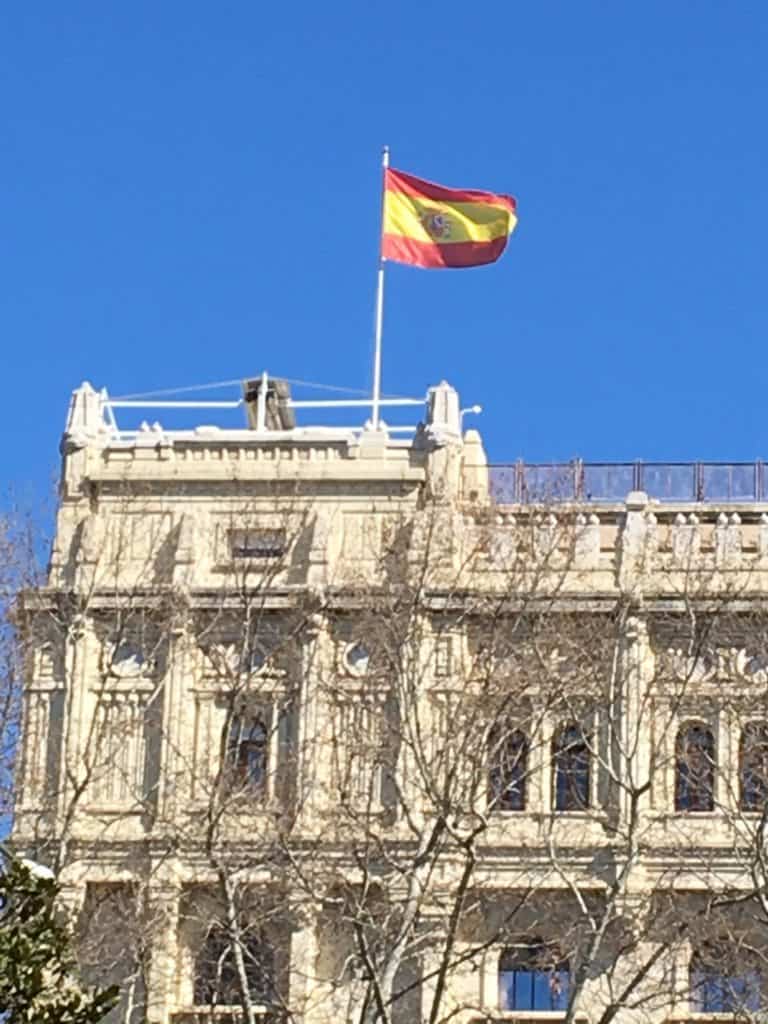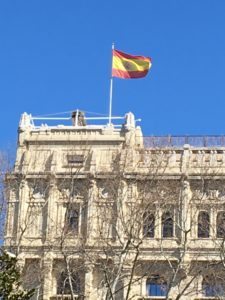 Fermin Bueno: Cities like Madrid, where there is a powerful entrepreneurship ecosystem and a thriving financial industry, need events like Finnovista Pitch Day, where we aim to build informal and interactive bridges between both worlds in order to catalyze the Fintech community in the city. Finnovista Pitch Days seek to discover the best emerging Fintech talent in the city and provide a space in a "startup" setting where the community of Fintech innovators of the city are invited.
Finnovista Pitch Days are free events carried out in an informal meetup format, where during 3 to 4 hours we bring together people who have something to tell and exchange about the future of Fintech in the city and the country where we celebrate the event. And of course, the events also dedicate some time to networking, as we believe this is an essential component that facilitates the exchange.
Finnovista Pitch Day events have been taking place on a recurring basis since 2015 in cities around the world like Madrid, Mexico City, Buenos Aires, Bogotá and New York. We will soon launch events in Quito, Santiago de Chile and probably in other Latin American cities.
Erin: What has your experience been with Pitch Day thus far?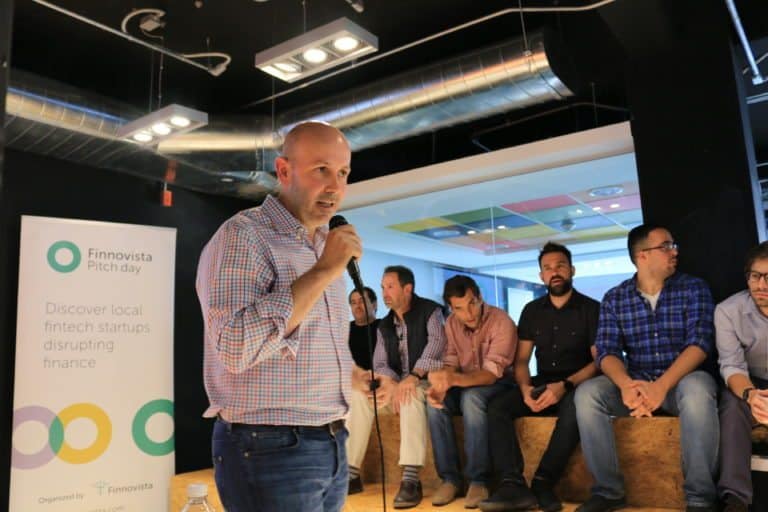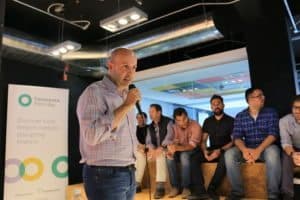 Fermin: The experience has turned out to very positive and Finnovista Pitch Day has been very well received. More than 200 people have registered to attend our next event on February 2nd at Campus Madrid. More specifically, 25 startups have applied to be one of the 5 selected startups that will present their projects to our panel, which will be composed of the most renowned Fintech mentors at the present time. We aim to boost the Fintech sector throughout the Finnovista Pitch Days. They are also a great opportunity for local startup communities to connect and interact directly with mentors, investors and other experts of the financial industry of their region.
Erin: What expectations to you have for the upcoming event?
Fermin: At Finnovista we are convinced that the new big financial players of our future will be the Fintech startups. With our initiative we aim to identify the most promising entrepreneurs of the region that through their innovations are currently transforming the financial industry as we know it today, making it more inclusive, fair, innovative and closer to the client.
Erin: What do you think about the Fintech ecosystem in Spain? Are Spanish startups competent at an international level?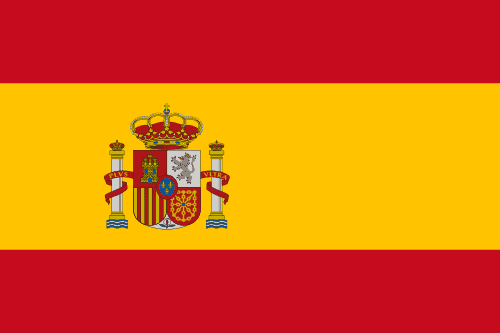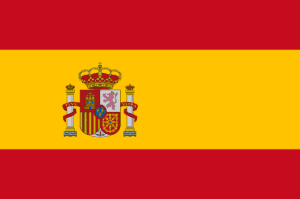 Fermin: We are clearly below the level of possibilities and below the size of opportunities. Fintech entrepreneurship not only has a huge growth potential in Spain, but also, of course, the potential to create companies that are scalable at a global level. Kantox and peerTransfer are two clear leading examples due to their successful business models and their entrepreneurial team, which solve a real global problem and do not stay at home to solve it.
Erin: Please share some predictions about how Fintech will evolve in Spain during 2017.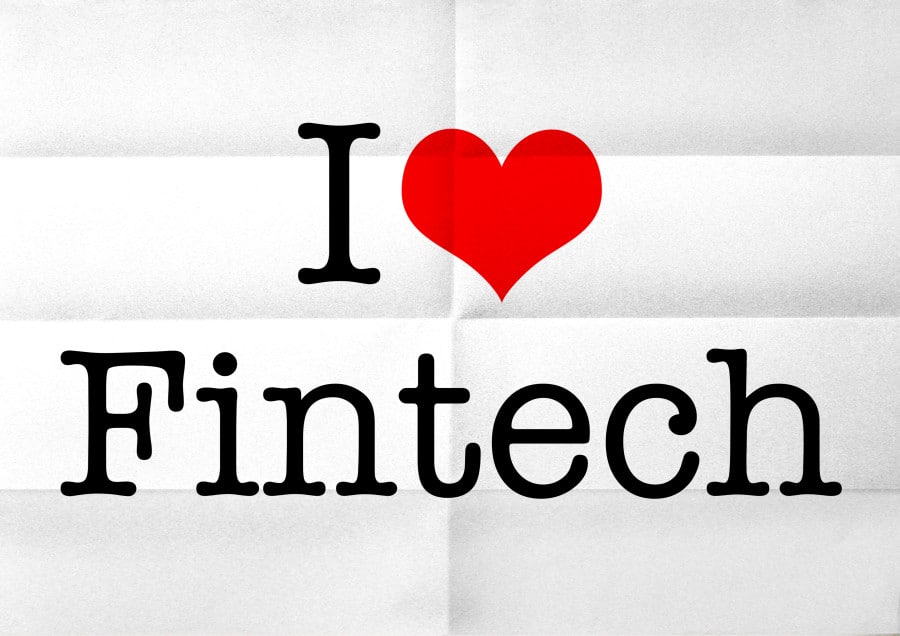 Fermin: Trying to depict the current Fintech outlook in Spain is complicated for several reasons. On one hand, there is no public information about this sector. On the other hand, the fact of the sector being so atomized also complicates its analysis. Furthermore, we should not forget that the speed at which the sector evolves leads to a situation in which the landscape is constantly changing.
Although London is still the capital par excellence for these type of companies (according to a study presented by KPMG, the 18% of the top 100 companies in the sector are located there), Fintech investment in Spain increased 57% in 2015 with respect to the previous year (according to figures provided by Startupxplore). This represents a great boom in respect to previous years and reflects that Fintech is currently one of the major investment opportunities, together with other sectors like education and healthcare, in Spain.
Regarding the launching of Fintech startups, according to a report that we recently published called Fintech Radar Spain, it is estimated that in 2016 Spain had more than 207 Spanish Fintech startups, which implies that the sector has multiplied times 4 in the last 3 years, which is in line with the global trend that Fintech has been following in the last years.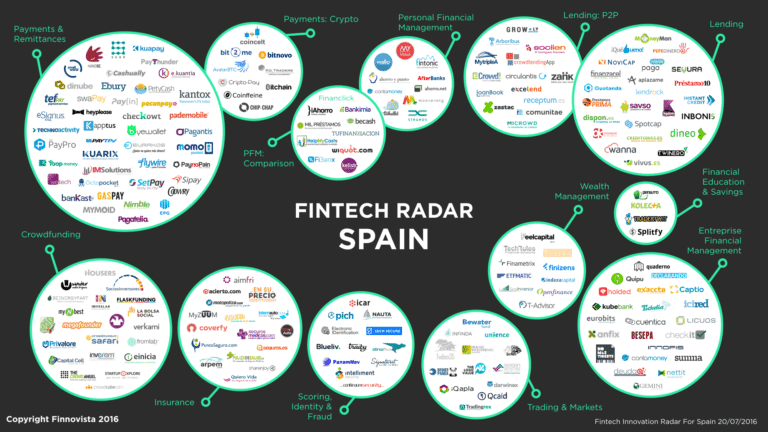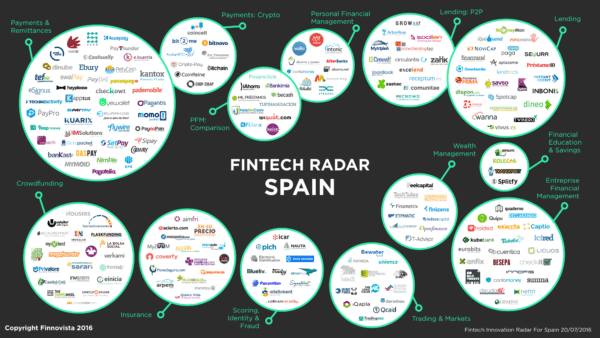 All these startups are competing to target up to 20% of the Spanish banking market in the following 5 years, and they are doing it in a very consistent way, being present in all the important categories of financial services: Payments, Lending, Personal and Enterprise Financial Management, Insurance, Investment Management, Trading, and Savings.
The Fintech Radar Spain also shows how retail banking is the subsector of the financial industry and who is at greater risk due to Spanish Fintech startups, as more than 80% of Fintech startups are focused on B2C solutions, which directly compete with commercial banking. Our report clearly demonstrates that Spanish Fintech startups are already transforming the financial services sector from the outside, threatening the position of banks and national and international insurance companies that have traditionally dominated this sector. This is occurring because they have failed to harness the clear opportunities offered by technology, mobile, and digital solutions, as well as changes in the final client's behaviour and the appearance of new business models.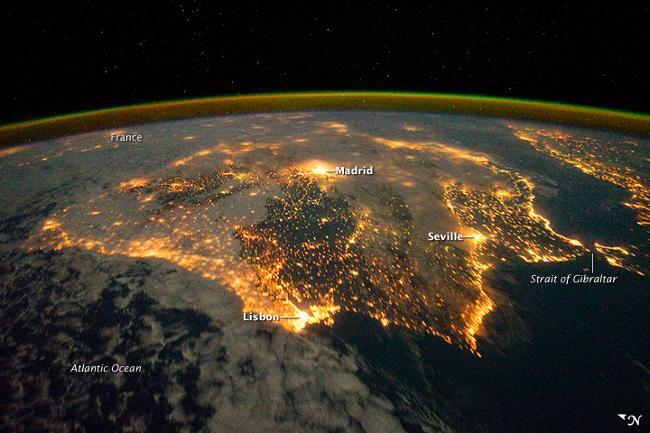 The Spanish Fintech sector finds itself in extraordinary conditions, given its leading position and growth in the last 3 years. The progress made by the Fintech sector in Spain is an opportunity for the whole country, as it not only offers innovative, more efficient and more client-orientated financial services, but also as a source of growth for the national finance system as a whole, which will be boosted by the exports of digital financial services to other countries.

From Finnovista, we are convinced that the moment has come for Spanish banks and insurance companies to recognize the great opportunity that the whole country and financial sector have thanks to the impulse and promotion of Fintech. It is also the time to begin to promote strategies of collaborative innovation with startups that connect and integrate them with the national and international ecosystem.

Sponsored Links by DQ Promote