Following big news of a $100 million funding round, Funding Circle has announced it will stop issuing new loans in Spain. The announcement was posted on the Spanish version site of the SME peer to peer lender noting that it has not offered new loans since June of 2016 and has now made the strategic decision to no longer process new loans going forward. The online lender has made the decision to concentrate its Continental Europe resources on the Netherlands and Germany.
Funding Circle did say that part of the Spanish team will remain in place and all current loans will continue to be managed and investors will receive their payments.
Since launching in Spain, Funding Circle has helped 217 Spanish businesses raise money with the help of 579 active investors. The platform has managed a meager €16 million in loans in Spain, approximately 0.1% of its global volume.
Francisco Sierra, CEO of Funding Circle Spain, released a statement on the cessation of loans;
"Crowdlending in Spain is in its early stages of development. It is a promising market with significant potential and opportunity. At Funding Circle we are very proud to have helped Spanish entrepreneurs and remain committed to the investors who have chosen to support these entrepreneurs. "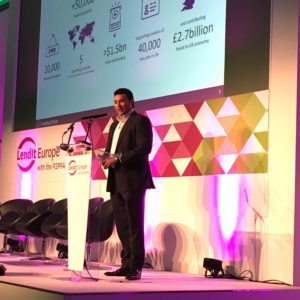 Samir Desai, the global CEO of Funding Circle, stated;
"We will continue to invest in Europe in Germany and Holland, where we are growing fast, and we hope to enter new countries in the future."
Funding Circle, which first launched in the UK, operates in 5 countries including the United Kingdom, United States, Germany, and the Netherlands. The online lender has over 600 employees and has financed more than 20,000 companies worth €2.150 billion. It has more than 56,000 active investors.